Adding STEAM to the Judaic Studies Classroom
The Jewish Education Project
520 8th Ave, 15th Floor
New York, NY 10018
United States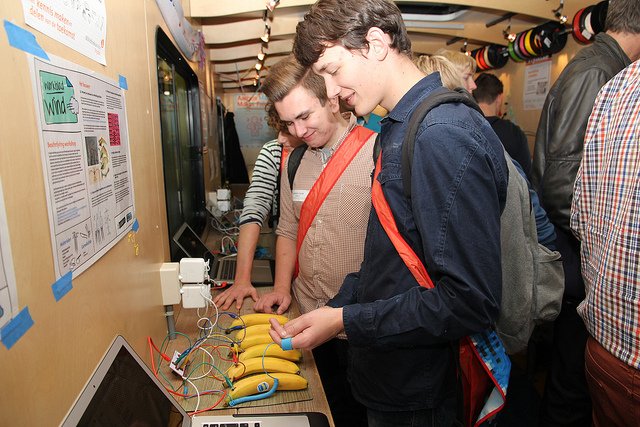 How can you incorporate STEAM/Maker projects when you begin to prepare to teach about Purim, Passover, and Shavuot? During this workshop learn how to incorporate science, technology, engineering, art, and math (STEAM) into the teaching of the Book of Esther, the story of Exodus, and the 10 Commandments. This workshop is appropriate for day school general and Judaic studies teachers of all grades and subjects as well as STEAM/Maker teachers. This workshop will be led by DigitalJLearning's Educational Technology Consultant, Monica Brandwein.
Breakfast begins at 9 a.m. and the workshop will take place from 9:30 a.m.-12:30 p.m. All activities will be in Lab A at The Jewish Education Project.
The cost for this workshop is $54. 
Monica Brandwein has over ten years of education experience in both formal and informal settings. She worked on educational technology initiatives at HAFTR and was most recently the education technology specialist at Ramaz Lower School.
Questions? Contact Monica Brandwein.