Annual Yeshiva Day School Spelling Bee 2018
The Jewish Education Project
520 8th Avenue, 15th Floor
New York, NY 10018
United States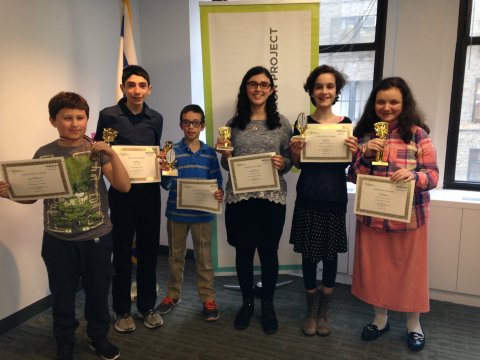 Recognized by the Scripps National Spelling Bee, The Jewish Education Project's annual Spelldown is the largest official spelling competition for Sabbath-observant students and schools. Join other Yeshivas and Day Schools in our annual Spelling Bee!  Your school champion could go on to represent your school and other Jewish day schools in the New York City regional Spelling bee.
The Spelling Bee is open to Yeshiva/Day School students in grades 5-8 in New York City.
To participate in the regional bee, you must:

Pre-register with Scripps. The deadline to register for NYC schools is Friday, November 3rd with a discounted rate of $133.
Complete our registration form by December 15th, 2017.

SpellIt is a free resource available online.