Cultivating Compassion and Experiencing Torah Values through Gardening
SAR Early Learning Center, 655 West 254th Street, Riverdale, New York 10471
AN IN-SITE-FUL JOURNEY WORKSHOP
"......and G-d placed him in the garden of Eden, to till it and tend it." - Genesis 2:15
Come learn with colleagues on the rooftop of the SAR Early Learning Center overlooking the Hudson River in Riverdale. The GrowTorah team has spent the last few years creating a beautiful educational garden that engages children and teachers in a myriad of Jewish themed lessons and activities.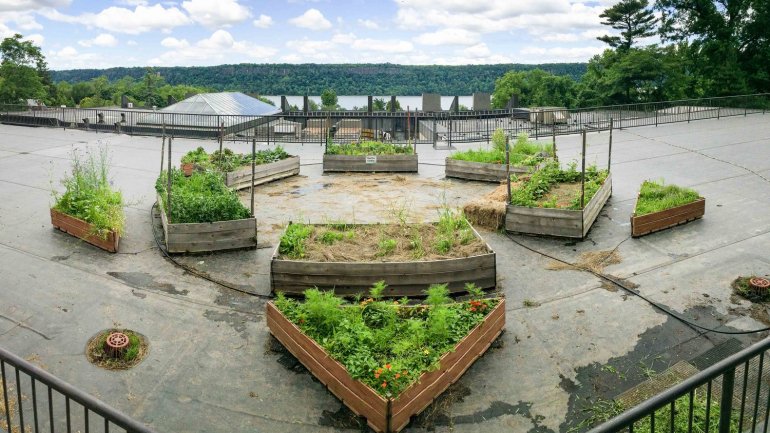 Many schools are embracing gardening activities throughout the year whether it's in small pots on their porch or in larger raised beds. And some teachers are known among their colleagues as the teacher that always has a seed-growing experiment taking place in their classroom. But many educators still feel lost when it comes to cultivating a holistic approach to their efforts and finding connection points to Jewish wisdom and Torah values.
To help us bridge that gap we will spend our time outside in the unique rooftop garden space learning with Yosef Gillers, Founder and Executive Director of GrowTorah. We'll learn the history of the educational garden, observe a class in the garden, and meet with a few classroom teachers to hear how they have been influenced by the activities and teachings in the garden. 
So bring your passion for nature, your thumb no matter what color it is, and your thirst for knowledge. 
About Yosef Gillers: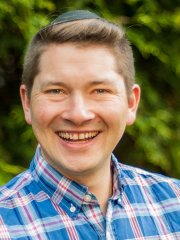 Yosef is a passionate experiential Jewish educator and holds a B.A. in Environmental Studies from Washington University in St. Louis and a certificate in Experiential Jewish Education from M2. He and GrowTorah graduated from the Orthodox Union's inaugural Impact Accelerator in September 2019, and he was awarded the Jewish Week's 36 under 36 in June 2019. On Shabbos he serves as the Youth Director of Congregation Shaare Tefilla in Teaneck, NJ, where he lives with his wife, Sara, and their daughter Zeva. On winter Sundays, he can be found teaching skiing at Plattekill Mountain, in the Catskills. 
About GrowTorah: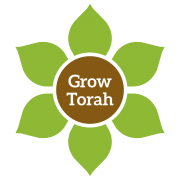 GrowTorah develops educational Torah garden programs for Jewish schools and communal organizations. GrowTorah curates educational garden experiences through which participants explore relevant Jewish values and Torah lessons, and learn the fundamentals of gardening, farming and planting. The Torah lessons interwoven into the educational garden experiences inspire participants to navigate the complex relationships between humans, their fellow creatures, and the earth, and encourages participants to connect with these values in powerful and personally meaningful ways.
GrowTorah began as an outgrowth of the Moshava Ba'ir Amir Garden at The Frisch School in August 2014. The following school year, Yosef Gillers piloted the first GrowTorah program at The Frisch School. In the spring of 2016, he brought the next iteration of the program to SAR Academy, SAR High School, and Ben Porat Yosef. In March 2017 The Kaplen JCC on the Palisades, in Tenafly, NJ, began a GrowTorah garden program, where we serve nursery students, senior citizens, and participants with special needs, in a shared multi-use garden space. We've been growing steadily since, and you can view our current list of partners here!
This In-SITE-ful Journey visit is open to the first 24 educators only!
Don't miss this unique opportunity to learn with a leading Jewish nature-based organization working with schools and communities in the NY Metro area.