Cultivating Your Creativity: A Workshop for All Jewish Educators
Temple Emanu-El, 1 E 65th St, New York, New York 10065
"It is the supreme art of the teacher to awaken joy in creative expression and knowledge." - Albert Einstein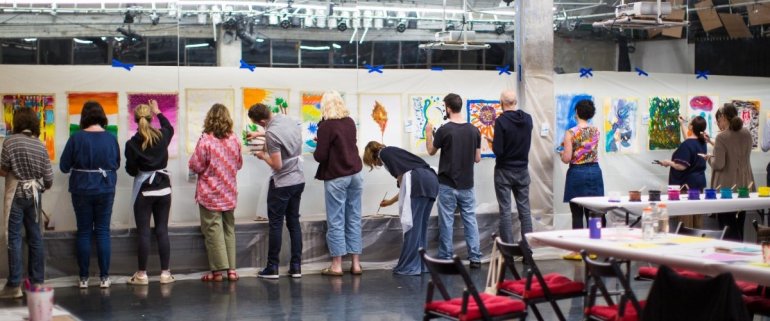 Join the Jewish Studio Project in an immersive workshop for educators to explore the intersection between Judaism and the creative process, as well as the power of education as a spiritual practice. The Jewish Studio Project is an organization dedicated to re-imagining approaches to Jewish learning through the arts.
This workshop is for all Jewish educators (early childhood through high school) who want to develop new creative approaches to Jewish learning and engagement! 
We all have the potential to be creative. The question is how do we activate our creative potential and apply it to our work.
This very special day with the Jewish Studio Project will inspire educators working with children of all ages and families. Participants will have the opportunity to explore one's inherent creativity and how this is deeply embedded in our Jewish tradition. The hands-on program will help educators overcome creative inhibition in their work and spark opportunities for innovative and creative thinking in their own setting. This unique opportunity is offered in a setting that builds a sense of safety and community among all participants regardless of any previous art experience.
Each session will introduce participants to the Jewish Studio Process and JSPs unique methodology. Sessions include text study of traditional and contemporary sources, a facilitated art-making experience to process the themes and existential questions that arise from learning, and reflective writing to harvest learnings from the experiences. Come prepared to be an active participant in the creative process, to learn, to create, and to be inspired. 
DETAILS
Join us for one of two sessions taking place the same day!
Each session is the same. You have the choice to participate in:
SESSION I - 9:00 a.m. - 12:00 noon
(Schedule for Session I: Registration, breakfast, art experience, keynote)
OR
SESSION II - 10:30 a.m. - 1:30 p.m.
(Schedule for Session II: Registration, refreshments, keynote, art experience)
During your session, you will become an active participant in the creative process. Come prepared to learn, to create, and to be inspired! 
Fee: $50
PLEASE RESERVE YOUR SPOT TODAY
EACH SESSION IS LIMITED TO 50 PARTICIPANTS 

Sign up for Session I or Session II When Registering
For more information please contact any of the following:
SHELLIE DICKSTEIN - SASHA KOPP - RABBI DENA KLEIN
RABBI JENIFER GOLDSMITH - JUDITH TALESNICK 
 
The ability to access and activate the imagination is a crucial life skill. At this time in our world, a robust imagination is particularly important as it can help us with some of the biggest personal and social challenges we face: navigating uncertainty, cultivating empathy and bringing new ideas to age-old problems. Through the Jewish Studio Process — a unique methodology that brings together text study and art-making practices from the field of art therapy — we elevate the power of imagination and creativity to the realm of the sacred. Join us for a hands-on experience of the Process as together we explore how — and why — parts of this methodology might be applicable to your work as an educator.
Together we will shift perspectives on what creativity can be and who it can be for, as well as begin to build skills to cultivate curiosity, navigate uncertainty and increase creative confidence.
About the Jewish Studio Project 

As an urban art studio and beit midrash, JSP activates creativity in individuals and organizations to make life more meaningful, Judaism more vibrant and the world more just. JSP has pioneered a groundbreaking methodology, the ​Jewish Studio Process, that combines Jewish text learning and creative arts exploration to investigate relevant questions about our lives and tradition. Since launching in 2015, JSP has become a leading resource for creative learning in communities across North America. ​Through​ immersives, trainings, professional development engagements and thought leadership, JSP has served over 8,000 participants, offered more than 350 programs and collaborated with 65 leading organizations seeking creative approaches to Jewish learning in just four years. JSP has built a robust professional development and training practice ​that has already been sought out by dozens of organizations including: Hillel International, Schusterman Foundation, SVARA, Jewish Emergent Network, HUC-JIR, Sefaria and Wexner Foundation.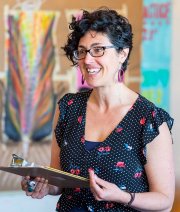 Rabbi Adina Allen, ​is Co-Founder and Creative Director of Jewish Studio Project (JSP). Integrating a lifetime of experience in the expressive arts with her rabbinic training, Adina has pioneered a methodology for the integration of Jewish learning, spiritual reflection and creative expression that she has brought to thousands of Jewish educators, professionals and lay leaders across the country. Her original research on art making as a methodology for generating new midrash was published in the CCAR Journal in 2012. A contributing writer to the Huffington Post, Patheos, and My Jewish Learning, her work has been published widely. Adina was ordained by Hebrew College in 2014 where she was a Wexner Graduate Fellow. She is a recipient of the Open Dor Fellowship, the Upstart Fellowship and the CIRCLE Interfaith Leadership Fellowship. Adina is a recipient of the 2018 Pomegranate Prize for emerging Jewish leaders from the Covenant Foundation. Adina resides in Berkeley, CA with her husband Jeff Kasowitz (co-founder and Executive Director of JSP) and their two amazing young kiddos.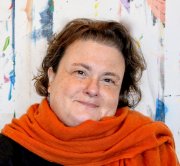 Rachel Brodie, ​Senior Educator,​ is a Jewish educator working primarily with adult learners. She specializes in designing and facilitating professional development opportunities for other Jewish educators. From 2011 to 2016 Rachel served as the Chief Jewish Officer of the JCC of San Francisco. Prior to that (2004-2011) Rachel was the co-founder and Executive Director of Jewish Milestones: a not-for-profit, educational resource for Jewish life cycle ceremonies. A New Yorker by birth and temperament, Rachel settled in the Bay Area in 1997 after spending a year in Israel on a Melton Senior Educator's Fellowship at the Hebrew University in Jerusalem. She holds a master's degree in Rabbinic Literature from The Jewish Theological Seminary and a B.A. in Literature and Society from Brown University