EdTech in the Judaic Studies Classroom
The Jewish Education Project
520 8th Avenue, 15th Floor
New York, NY 10018
United States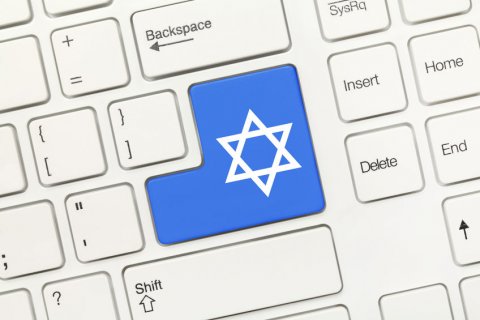 With so many tools available at our fingertips, today's Judaic Studies educators have the opportunity to use the power of technology to help students meet any educational goal.  In this hands-on, interactive seminar we will explore and reimagine the goals of the Judaic Studies educator and work with a variety of tools and strategies to create a more collaborative, creative, personalized learning experience. Together, we will journey through a variety of emerging online Judaic studies platforms as well as a range of non-content specific tech tools.
Whether you are a novice or a tech expert, you are guaranteed to walk away with a deeper appreciation for the role technology can play in your classroom, and the range of tools available to bring your teaching to life and provide richer learning experiences for your students.
This workshop will be taught by Rabbi Avi Bloom. Avi has extensive experience in both classroom teaching and technology integration and is currently Director of Technology at SAR High School. This workshop will be geared toward teachers of middle school and high school.
*Note: The cost for this workshop is $54 per attendee.
About the Presenter
Avi Bloom is the Director of Technology at SAR High School where he is responsible for both educational technology Integration and the IT infrastructure. Avi began teaching at SAR as a Beit Midrash fellow. Since then he has held various positions, including student activities coordinator, Talmud Teacher and EdTech Integrator, before becoming Director of Technology. Avi received a Master's degree in Jewish Education from the Azrieli Graduate School of Jewish Education and Administration at Yeshiva University and semikha from YU's Rabbi Isaac Elchanan Theological Seminary. Prior to that he received his BA in Psychology at Yeshiva University's undergraduate division.