The Healthy Student Versus The Perfect School Image
The Jewish Education Project,
520 8th Avenue, 15th Floor
New York, NY 10018
United States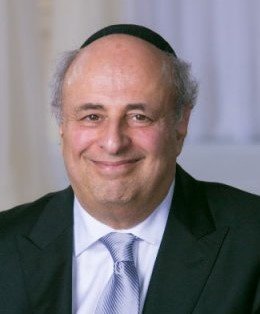 Educators are faced with the challenge of balancing the unique needs of individual students with competing demands of perfection from parents, board members and the community. The trend has been to set increasingly rigid standards in learning and behavior, leaving many children by the wayside of a Day School Yeshiva education and outcast from their communities. 
In the past two years, more than 150 Jewish youth from the orthodox community have overdosed or committed suicide. These numbers are staggering. Jewish educators are at the frontline of ensuring that all our children feel accepted as their own unique selves. This session with Dr. David Pelcovitz, will summarize the current thinking on how temperament varies from child to child in areas such as activity level, persistence, ability to focus and flexibility. Strategies for addressing these variations will be presented with a goal of helping educators develop a mindset that creates a school atmosphere of warmth, acceptance, and inclusion while at the same time appropriately enforcing informed and effective limits.
This is the third in our series of three wellness workshops with Dr. Pelcovitz to learn how to strengthen your students' emotional, physical, and spiritual wellness. 
Previous Workshops: 
Tefillah: Meaningful Spiritual Connection or Down Time?
Supporting the Health of Students with Anxiety and Depression