Hidden Sparks Presents: Learning Lenses
520 Eighth Avenue, 15th Floor, New York, New York 10018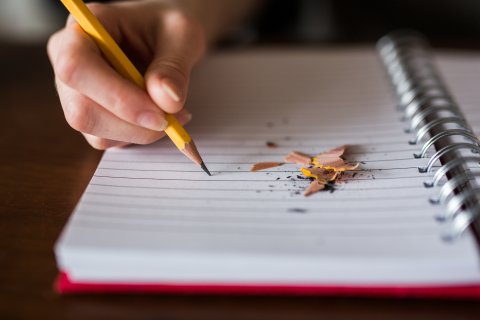 THIS COURSE IS CLOSED. 
 
Dates: July 22nd, 23rd, 24th, 25th
Time: 9:30 AM to 4:30 PM
Cost: $150
This workshop is open to General Studies teachers in New York City only due to being funded by Title IIA. Administrators, paraprofessionals, and P3 providers welcome.
Please note, once you have registered, we cannot refund your order.
For grades K-12. Participants will receive a certificate for 34 New York State CTLE CEUs.
In this workshop teachers will learn about four lenses that are framed as follows:
Neuro-developmental Lens: a neuro-developmental understanding of learning including topics such as attention, memory, social skills, language, higher-order thinking and sequencing.
Ecological Lens: the ways in which the child's home life, classroom culture, and community impact their experience.
Temperamental Lens: identifying, understanding and celebrating components of a child's innate personality.
Collaborative problem-solving: a process for collaborating with students to jointly solve problems that are affecting school performance.
---
Elizabeth Fox, Ed.M., is the Director of Education at Hidden Sparks. She came to Hidden Sparks after having served as a professional development advisor for the Center for the Professional Education of Teachers (CPET) at Columbia University Teachers College. She is currently a doctoral student in English Education there. In those dual roles at Columbia, she was able to apply cutting-edge research to the problems of school culture, curriculum, instruction and assessment faced by a wide range of public schools, thereby applying research into practice. Ms. Fox has held numerous positions in which she designed and facilitated workshops on various components of comprehensive school reform, to present at national conferences, to create structures and systems within schools that would improve their culture and efficacy, to develop and implement experiential learning programs for high school students throughout the city, and to start an organizational development program for school leaders.
Hollis Dannaham, M.Ed., is a senior coach, mentor and workshop facilitator at Hidden Sparks. She has been empowering complex learners for 30 years as a learning specialist, special educator, administrator, and consultant in public, private, and charter schools. Hollis created Transform Boundaries, an organization dedicated to helping schools create programs and creative solutions for reaching their complex learners. She served as the Director of Academic Intervention at Explore Charter School and co-created the Carmel Alternative High School for at-risk teens. Hollis also worked as a learning specialist at the Student Success Center of All Kinds of Minds.
---
All workshops have a cost unless otherwise indicated. No one will be turned down due to cost. If you have any issues making full payment or general questions, please email Sloane Gray.
A Cholov Yisroel meal will be served with each workshop.
Please note that photographs and footage will be taken throughout Hidden Sparks Presents: Learning Lenses. These will be used by The Jewish Education Project for marketing and publicity.