High School Math Workshops
Anshe Sfard Hall, 1370 45th Street, 2nd Floor, Brooklyn, New York 11219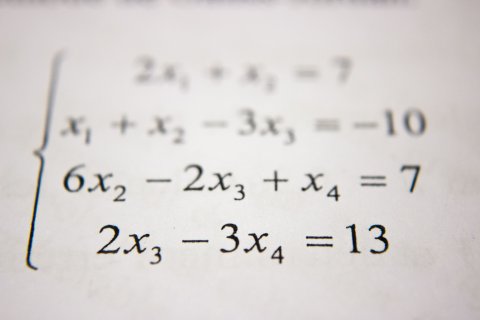 The mornings of August 1st and 5th will have repeated content. Please register for one or the other.
August 1: Math Lesson Structures + Preview of Revised NYS Standards for Grades 5-8 Math
August 5: Math Lesson Structures + Algebra I Yearly Check-In (includes Review of June Regents)
August 8 : Geometry + Algebra 2 + Preview of Revised NYS Standards for Grades 9-11
Time: 9:30 AM to 4:30 PM
Cost: Free
CLOSED
This workshop is open to General Studies teachers in New York City only due to being funded by Title IIA. 
Please note, once you have registered, we cannot refund your order.
---
Workshop located at:
Anshe Sfard Hall
1370 45th Street
2nd Floor
Brooklyn NY 11219
---
To promote a richer variety of mathematics learning experiences for their students, participants will analyze the following three lesson structures, one at a time:
Inquiry-Based Lessons, including Hands-On lessons
"Conscious" Practice Sessions
Problem Solving Workshops
With each of these three lesson structures, participants will:
Critique examples either via video, in-person simulations, or print
Examine the role of core instructional practice elements (objective, varieties of interactions, end of lesson formative assessment, etc.)
Determine how each supports each of the 8 NCTM Math Teaching Practices.
Consider their own use of that lesson structure
Participants will also either review a Regents Exam from June, distilling the implications for our teaching OR make a preview of the Revised NYS Standards for Grades 5-8 Math, which we need to be ready to use in Fall 2020.
---
Dennis Desormier meets thousands of teachers each year in his workshops through Catapult Learning. His professional experience includes years of teaching, curriculum design, and instructional design for several organizations. However, his greatest love in the education field is professional development for teachers in the areas of mathematics and assessment. He has written (or cowritten) most of the mathematics and assessment workshops currently presented by Catapult staff around the country. His passion for rigorous but lighthearted teaching and learning comes through in every workshop he presents.
---
If you have any questions, please email Sloane Gray.
A Cholov Yisroel meal will be served with each workshop.
Please note that photographs and footage will be taken throughout High School Math Workshops. These will be used by The Jewish Education Project for marketing and publicity.