Studying Skillful Teaching
The Jewish Education Project
520 8th Avenue, 15th Floor
new york, NY 10018
United States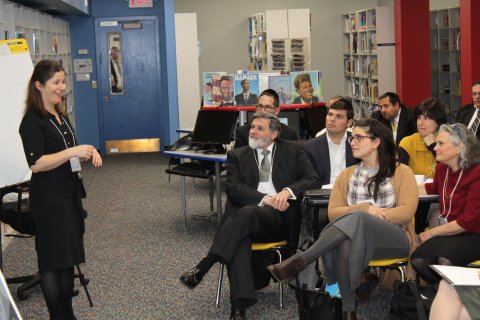 REGISTERFor General Studies Teachers Only
Four 2-Day Workshops
Sundays 1:00 - 4:15 PM; Mondays 9:00 AM - 4:00 PM
(Jan. 6-7; Feb. 3-4; Mar. 3-4; & Mar. 24-25)
37 CTLE Credits
Cost: $175
Teachers have to be able to reach every child. If you're struggling to do this with a particular child -- or an entire classroom -- Skillful Teaching can help you.
This cornerstone program for building teachers' capacity, developed by Research For Better Teaching, will give you the knowledge and skills -- as well as the courage and conviction -- to promote students' motivation, learning, and increased achievement.
While receiving an overview to a comprehensive model of the knowledge base on teaching, participants will study, apply, and reflect on practical ways to:
Examine powerful beliefs and expectations that influence students' motivations to learn Support students in developing a growth mindset
Design lessons that focus students on what learning is most important (objective) and what success looks like (criteria for success)
Apply research-based instructional strategies
Collect, analyze, and use formative assessment data to inform timely decisions about what happens next for students' learning
Strengthen cultural proficiency in instruction, curriculum, class climate, and school environment

Questions? Email Judy Oppenheim.