Webinar: Chanukah and Light - Nature Play As The Days Grow Shorter
ONLINE WEBINAR, , New York, New York 10018
AN IN-SITE-FUL JOURNEY EVENT
Through individual and collaborative play indoors and out, we can engage children's curiosity about light and darkness, one of the big themes of Chanukah. This webinar will showcase new ideas for educators to use natural materials and art to enhance interdisciplinary play and integrate Jewish topics from the Torah such as creation and Chanukah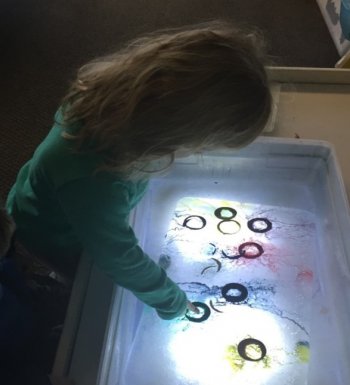 In this webinar our presenters will also address how educators can:
prepare for success in all seasons
structure provocations for more independent play
and build scaffolding for creating a "yes" environment
Plus, helpful advice on how to include non-walkers and toddlers. Bring your ideas, enthusiasm and questions. 
About Our Presenters: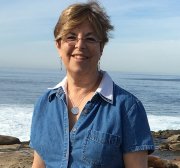 JOHANNA PERLIN has been an educator in the field of Jewish early childhood education for over 35 years and passionate about connecting children with nature. She is currently the Judaic Curriculum Specialist at the Temple Ohabei Trust Early Education Center. She is a partner in Second Nature, which provides staff training and consulting in both secular and Jewish ECE settings to facilitate bringing children outdoors. In addition to presenting nationally, Johanna has done nature webinars for the JOFEE Fellows. She has also been a guest lecturer at both Mass Bay Community College and Bunker Hill Community College. She is a certified trainer for Nature Explore Outdoor Classrooms and for "Growing Up Wild".
Johanna holds a master's degree from Wheelock College in early childhood education, and a certificate from the Jewish Early Childhood Institute at Hebrew College. In addition to her work at TCEE and nature training, Johanna can be found exploring the outdoors and wonders of nature with her young granddaughter Sophia.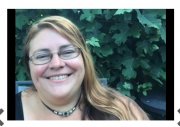 KAT HORION is a Lead Teacher at Trust Center for Early Education at Temple Ohabei Shalom, in Brookline, MA. In addition to her work as a presenter, She is a trained behavior therapist. With over 15 years of teaching experience she has experience with children ages birth through grade 5, in both Jewish and secular settings.
Katrine Horion is an advocate for Nature Based Education for children of all ages, she has worked in the field of Jewish early childhood, and secular early elementary, school age vacation and after school care for nearly twenty years. She is an independent consultant. She has had the pleasure of presenting nationally on the topic of nature and risky play opportunities, and had the honor of delivering the keynote address at the 2019 Early Childhood Day of Learning, hosted by the Jewish Federation of Greater Dallas. She has supported change and growth in the field of early childhood by participating in the EEC grant funded public conferences through Early Edcon and the SEEP grant over past four years. Katrine holds a Bachelor's Degree of Art from UMass Boston, and a Master's Degree in Early Education from Lesley University.