Jewish Futures 2019 Workshops

FUTURES HOME | CONFERENCE 2019 | PRESENTERS | WORKSHOPS | SELECTED RESOURCES | PODCAST
---
The Work of the Heart in Troubled Times - Ariel Burger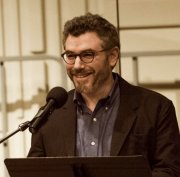 What is the connection between our reactions to local and world events, and our practical responses? How does our interior reality affect our political action? How might we manage our feelings, and teach our students to do so, with thoughtfulness, integrity, and grace? How can we transform fear into courage, grief into compassion, and anger into moral ferocity? Join author, teacher, and artist Ariel Burger to explore ways of thinking and feeling our way through tough negative emotions and unexamined assumptions, informed and inspired by modalities from deep Jewish practice.
Imagine if You Truly Belonged: A Workshop for a Fractured World – Yael Shy & Melissa Carter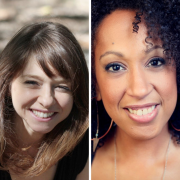 We live in an increasingly polarized fractured world where many obstacles stand in the way of connection and liberation. This workshop helps participants identify who they really are, gain new tools to share the power of their voice, and participate in difficult conversations with others to cultivate more belonging, care, and connection for all.
Trauma First Aid for Jewish Educators – Rebecca Stone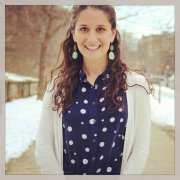 In this experiential workshop, we will learn about the impact of vicarious trauma on the brain and body, and how to recognize the signs of traumatic activation in oneself and others. Participants will have the chance to try out techniques for cultivating safety and equanimity through body awareness, psychological resourcing, and interpersonal connection. Our discussion will focus on how to integrate these ideas and practices in the classroom.
Seven Myths About Anti-Semitism: Why It's So Hard To Fight and What To Do About It - Yair Rosenberg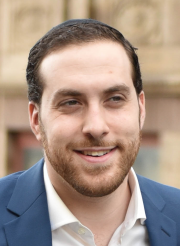 If you asked people on the street whether they oppose anti-Semitism, most would immediately say yes. Yet, as survey after survey and incidents from Pittsburgh to Paris demonstrate, anti-Jewish prejudice seems as resilient as ever. If we agree anti-Semitism is bad, why are we so bad at fighting it? The answer: Much of what we think we know about anti-Semitism simply isn't so, and these misconceptions prevent us from recognizing and tackling the problem. Here's how we can do by better by ourselves and our students. 
Hindsight is 2020: Modernizing the Teaching of Holocaust History to Help Navigate the Future - Alexandria Silver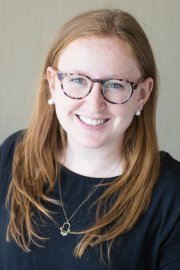 This workshop will look at one potential way to modernize Holocaust education to help better understand the world of 2020 and beyond, the inclusion of (and emphasis on) perpetrator and bystander narratives. In addition to contextualizing said narratives within the broader experience of Holocaust education, the workshop will focus on the larger questions about the goals and impacts of Holocaust education and will provide learners with an opportunity to work with primary sources from the period. The goal is that participants will be able to work in partnership with each other and bring back big questions about Holocaust education to their own learning contexts.