Networks
Welcome to our Educator Network Community: Connect and Collaborate, Percolate New Ideas, Innovate New Models and Strategies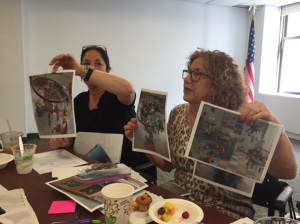 We at The Jewish Education Project believe in bringing educators together regularly in order to create safe spaces that stimulate creative thinking that can lead to designing and implementing new models and strategies wherever you work.  
Build connections and benefit from new resources and opportunities by joining/rejoining one of our 2017-18 networks NOW! Our Networks serve a variety of interests and needs and provide unique opportunities to build relationships among colleagues while sharing ideas, challenges, and visions. In 2016-2017, there were more than 400 educators participating in our networks.
This year's offerings include in-person, virtual, and hybrid networks, as well as local and national. 
View our NEW 2017-18 Online
Network CatalogReturning participant? Check your email for a link to a pre-filled form!
Learn more about Network thinking at The Jewish Education Project and see selected resources