Brooklyn Educators Network
Facilitator: Rebecca Ruberg
Description:
This is a network for Brooklyn-based educators to come together for the purposes of sharing, problem solving and collaboration. We will strive to create a forum where challenges can be brainstormed, programs can be co-planned, and resources can be shared.
Additional information:
This network is designed for Directors of Education in Brooklyn congregations.
This network will rotate locations throughout Brooklyn based on volunteer hosts.
About the facilitator:
Rebecca Ruberg holds the title of Teen Engagement Consultant and Project Manager. Prior to this role, she served as the Project Director of the New York Initiative, an Associate Program Officer for Legacy Heritage Fund and the Nachshon Project, the Area Director for the NY/CT region of Jewish Student Connection, and as a Field Worker for the Connecticut Valley Region of BBYO. Rebecca received her MA from the Hornstein Program for Jewish Professional Leadership at Brandeis University and additionally holds a certificate in Jewish Philanthropy from the Wurzweiler School of Social Work at Yeshiva University, and a BA in Psychology and Near Eastern and Judaic Studies (NEJS) from Brandeis University.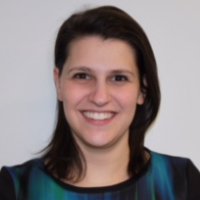 Designed for:
Associate / Assistant Director, etc.
Director / Principal / Head of School