Brooklyn Educators Network
Facilitators: Rebecca Ruberg and Suri Jacknis
Description:
This is a network for Brooklyn-based congregational educators to come together for the purposes of sharing, problem solving and collaboration. We will strive to create a forum where challenges can be brainstormed, programs can be co-planned, and resources can be shared.
Additional information:
This network is designed for Directors of Education in Brooklyn congregations.
This network will rotate locations throughout Brooklyn based on volunteer hosts.
About the facilitators:
Rebecca Ruberg serves as a Teen Education and Engagement consultant, and has previously held a number of positions focused on engaging teens and young adults in meaningful Jewish experiences. Prior to this role, she served as an Associate Program Officer for Legacy Heritage Fund and the Nachshon Project, the Area Director for the NY/CT region of Jewish Student Connection, and as a Field Worker for the Connecticut Valley Region of BBYO.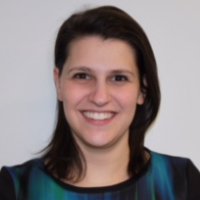 Suri Jacknis is the Director of Educator Networks and has enjoyed facilitating a wide-variety of networks for The Jewish Education Project over the last decade. She combines her love of people and her love of Jewish education in her work as network weaver. Suri feels that it is amazing to contribute to the professional learning of participants and to promote experimentation and the implementation of new strategies and models.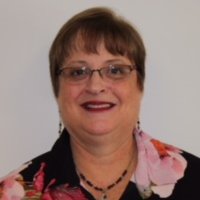 Testimonials:
I've been doing some curriculum re-vamping (including choosing more stories for younger kids with non-white Jews; Adding non-Ashkenazi and non-white Jews to our 5th grade Contemporary Jewish Values Leaders, etc). Tomorrow I'm meeting with two network members to collaborate on Holocaust curricula! So our network really affects what I do in positive ways!
It was lovely discussing ideas, both Jewish and learning-related, with you and the network this year. I thoroughly enjoyed our conversations.
Stories of impact:
One of the members took a new position and is leaving the network. The network members had the opportunity to let her know how much they had learned from her and how important her contribution to the network has been. She affirmed that she looked forward to our network meetings as an extremely positive monthly event in her work life and has gained so much from the wisdom of her colleagues.
 
---

GLIMPSES:
Glimpses are a way of looking into a Network to learn more about how they think and function.
One way we have built relationships in this network is...
Through regular meetings that create a collaborative space for the broader Brooklyn Jewish community.
One goal for our network is...
To come together to discuss local issues that pertain to congregational education and to share best practices and curricular resources towards creating a connected and educated Brooklyn community.
One way network participants have helped other members is...
During Winter 2018 participants worked collaboratively on a Madrich training for the madrichim of congregational schools in Brooklyn. The Madrich training exceeded expectation and instilled a sense of purpose into the madrichim as well a connection to the broader Brooklyn Jewish community.
One interesting case study or presentation that our network experienced is...
Designing professional learning for your staff; effective strategies for communication with staff around issues needing follow-up.
One way this network builds thriving is...
Through its commitment to thriving Jewish education in congregational settings in Brooklyn.
One way this network impacts participants is...
Participants learn and problem-solve towards improving various aspects of Jewish education in their settings.
One way this network impacts learners is...
Through this network participants have the opportunity to brainstorm, collaborate and share resources and best practices.
One reason participants find this network particularly valuable is...
Participants appreciate the colleagueship and brainstorming that this network provides. A highlight of the year was this network's attending a conference on Race and Identity as a group and reflecting on the learning together. This inspired a new focus for collaborative network action with madrich and teacher trainings.
Dates:
Specific dates TBD by network
When:
When
Will meet on the third Wednesday of each month, from 10am - 12noon
Designed for:
Associate / Assistant Director, etc.
Director / Principal / Head of School