Chidon HaTaNach
Facilitators: Sloane Gray and Rabbi Dovi Nadel
Format: Hybrid (includes some virtual)
Description:
Educators who teach the Chidon HaTanach curriculum will discuss various areas of practice - from the practical/operational to questions of curriculum and lesson planning.
Additional information:
Open to Day School teachers (TaNach).
About the facilitators:
Rabbi Dovi Nadel has been the Coordinator of the Chidon Ha'Tanach since 2015. In addition to running the US Chidon, Dovi is on the faculty of the SAR High School. He has a MA in Bible at YU-Revel and received his ordination at YU-RIETS. For three consecutive summers, he served as a Rosh Chinuch (Head of Education Staff) at Camp Stone in Sugar Grove, Pennsylvania.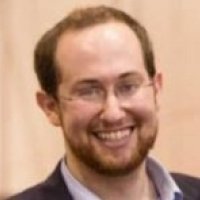 Designed for:
Educator / Teacher / Youth Professional
Format:
Hybrid (includes some virtual)
Geographic Region:
Bronx
Brooklyn
Long Island
Manhattan
National
Queens
Staten Island
Westchester