Creating Spiritual Tefillah & Soulful Education
Facilitator: Susan Tessel
Description:
​​​​​​Do you struggle to provide meaningful God Talk and inspiring tefillah experiences? What does leading scientific research suggest about cultivating spirituality? We will explore the approaches of Lisa Miller, Aryeh Ben David, Daniel Rechtschaffen and other industry leaders to craft a powerful tefillah and God Talk framework for your setting. Together we will help learners engage in meaningful God Talk and foster personal connections with tefillah. Discover Best Practices and innovative approaches to enhance learners' spiritual journeys, all in a supportive, collaborative environment! "God Talk? I got this!!"
Additional information:
This network is designed for educators and teacher leaders.
About the facilitator:
Susan Tessel is a senior education consultant in Part-Time Jewish Education. In addition to facilitating a variety of networks, Susie serves as a consultant to congregations working on innovating their models, has taught in both Part-Time and Day School settings, crafts professional learning days, and has created and led teacher training initiatives. Susie is passionate about creating powerful Spiritual tefillah and God Talk experiences!!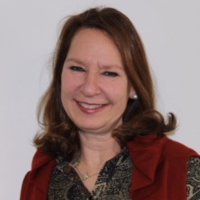 Testimonials:
I love these network meetings - each time the learning is led in such nurturing, thoughtful ways. We are challenged to stretch our ideas. The collaborative and supportive framework brings out the best in each of us! They are all supported with research from the field and accessible and  thoughtful direction from and with the collective wisdom of this amazing group. It is both practical and adaptable.
From a new participant:
I have never been pushed to participate so thoughtfully and creatively in any workshop before!! I have done things with my teachers and their parents I never imagined I could do. Each time I am pushed to try something a little different, and each time I am emboldened by my successes. My favorite network!!
Dates:
October 10, November 8, December 5, (2019) January 10, March 6, May 2
Designed for:
Associate / Assistant Director, etc.
Clergy
Director / Principal / Head of School
Educator / Teacher / Youth Professional
Independent Educator
Geographic Region:
Bronx
Brooklyn
Long Island
Manhattan
National
Queens
Staten Island
Westchester