Early Family Engagement Professionals Network
Facilitator: Shariee Calderone
Format: Hybrid (includes some virtual)
Description:
This network will help family engagement educators develop best practices, be reflective about their work, and refine their skills and abilities to engage families with young children in more creative and successful ways. You will have the opportunity to learn from (and with) your colleagues doing similar work as we explore new topics such as the power of family stories, strategies for involving grandparents, and using materials and the environment more creatively to enhance engagement.   
Each session will begin with a short text study and include time for hot topics, our area of focus, sharing progress towards personal goals, and reflection. This network will meet four times during the 2019-2020 year in person, with the option to participate virtually when needed. Network participants will also be invited to a professional development day hosted jointly by The Jewish Education Project and PJ Library in NY. Date TBA.
Additional information:
This network is designed for independent or site-based family engagement practitioners leading/coordinating holiday programs, enrichment classes, or drop-in play experiences for families 0-5.
About the facilitator:
Shariee Calderone is a Sr. Communal Education Consultant specializing in early family engagement and nature-based education in early childhood settings. Shariee is also the project manager for Music Together® Sing Shalom.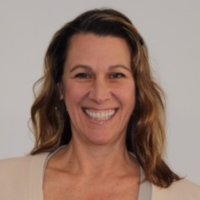 Dates:
September 25, November 20, (2020) January 8, April 1, (Plus workshop hosted by The Jewish Education Project and PJ Library of NY)
Designed for:
Associate / Assistant Director, etc.
Director / Principal / Head of School
Educator / Teacher / Youth Professional
Independent Educator
Format:
Hybrid (includes some virtual)
Geographic Region:
Brooklyn
Long Island
Manhattan
Queens
Staten Island
Westchester