Early Family Engagement Professionals Network
Facilitator: Shariee Calderone
Description:
This continuing network will help you develop best practices in the field of early family engagement. You will set your own goals for enhancing engagement experiences that help families thrive and grow. You will use the support of the network to refine your approach to communicating value and benefit to parents with more consistency. Together we will explore new models that can help families connect with one another and other national resources in the field, as well as add our collective voice to the broader field of early family engagement.
Additional information:
This network is designed for family engagement educators leading or coordinating holiday programs, enrichment classes or drop-in play experiences for families 0-5.
About the facilitator:
Shariee Calderone is a Sr. Communal Education Consultant specializing in early family engagement and nature-based education in early childhood settings. Shariee is also the project manager for Music Together Sing Shalom.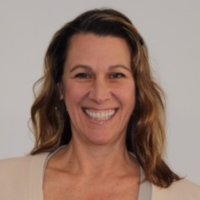 Stories of impact:
This network collaboratively designed a new tool to help educators design or improve family engagement experiences. The tool (in the form of a graphic) includes 16 different family engagement design elements that network members investigated and discussed throughout the year. Network members are now working on writing about the tool and making it accessible to other educators. They hope to invite suggestions and input from the field to refine this tool.
Dates:
October 24, December 5, (2019) January 16, February 20, April 3, May 15
When:
When
Meeting time is 1:00-2:30
Geographic Region:
Brooklyn
Long Island
Manhattan
Queens
Staten Island
Westchester