Emergent Curriculum and Jewish Values (Formerly Reggio 201)
Facilitators: Sasha Kopp and Jennifer Carvajal - Teaching Beyond the Square
Format: Hybrid (includes some virtual)
Description:
The action network is a follow-up of Reggio 201 and designed for early childhood professionals who are looking to deepen their practice of the Reggio philosophy. Together with experts from Teaching Beyond the Square, we will focus on emergent curriculum and how Jewish holidays and the JECEI Lenses can intersect with ongoing classroom investigations. 
Participants will gain a deeper understanding of child-led learning, and the role of teachers as researcher and collaborator. In addition to learning more, in this collaboratory network, participants will also have the opportunity to bring their observations and experiences to the group for feedback, support and advice.
Participating in this network will entail 3 in-person and 2 virtual meetings in addition to 2 site visits to Reggio inspired schools and experimenting with and sharing experiences of implementing and documenting emergent curriculum. 
Though this network is a continuation of Reggio 201, early childhood educators with foundational Reggio knowledge are welcome to join. 
Additional information:
The cost for this network will be $180 per school for up to two participants. If you have any questions please reach out to Sasha Kopp. Payment instructions will be sent upon registration.
About the facilitators:
Sasha Kopp is a Communal Education Consultant working on the Early Childhood and Family Engagement team. She holds an MA in both Jewish Education and Jewish Non Profit Management from Hebrew Union College, and a BA from Brandeis University in Sociology and Education Studies. Sasha has worked most recently as an Assistant Early Childhood Director at Central Synagogue, and has also worked as a Judaic specialist, Atelierista, Curriculum Specialist, and classroom teacher in Jewish early childhood centers in Los Angeles and Boston.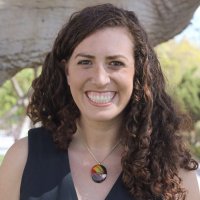 Jennifer Carvajal is the Senior Educational Director of Teaching Beyond the Square. Jennifer has a passion for literacy, emergent curriculum, and open-ended learning experiences. She has coached for Teaching Beyond the Square since 2013, leading professional development workshops and partnering with teachers and directors in the tri-state area as they strive to take a more progressive approach to education.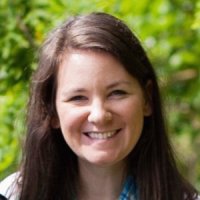 Testimonials:
I'm really learning a lot each time we meet and I now have a better understanding of Reggio Emilia. I share it with my director. It feels good, and I feel much more confident in what I'm doing.
This group has been wonderful, I come from a more traditional nursery background. This didn't feel tangible at the beginning of the year, but now it's much more approachable. The workshops have made me think about approaching materials in a totally different way and to see what's possible. The inspiration has been so unbelievably valuable.
This group has been really helpful so far, I was new to Reggio and it covered all the main ideas (provocations, loose parts, following threads). It's for sure had an impact on my practice, after every workshop I revamp our classroom and try new things!
Dates:
PROPOSED DATES: October 29 (InPerson), November 20 (Virtual), December 12 (IP), (2020) January TBA (Site Visit), February 27 (V), March TBA (Site Visit), May 18 (IP)
Designed for:
Associate / Assistant Director, etc.
Director / Principal / Head of School
Educator / Teacher / Youth Professional
Format:
Hybrid (includes some virtual)
Geographic Region:
Brooklyn
Long Island
Manhattan
Queens
Staten Island
Westchester