Finding and Developing Creativity in Students
Facilitators: Na'ama Rosenberg and Nicole Waicunas
Description:
The Schoolwide Enrichment Model provides opportunities for young people to recognize, own, and share their talents and gifts. School becomes a place where ideas are explored, nurtured, and have the chance to blossom into new and exciting products that the children create. In this network, General Studies Day School teachers will observe and participate in the understanding of differentiation from the students' point of view. Enjoyment, Engagement, and Enthusiasm for Learning are the three Es that teachers will come to know as the light that enables children to see knowledge as accessible, attainable, and dynamic. Participants will focus on identifying student creativity and planning lessons that foster the 3 Es.
Additional information:
All sessions will be in person in Long Island.

Day School teachers from across NY are welcome to join.

Host schools will have Nicole on-site all day to observe, model, co-teach and consult with participants and school instructional leaders.
About the facilitators:
Nicole Waicunas is the Schoolwide Enrichment Outreach Coordinator for the Renzulli Center for Creativity, Gifted Education, and Talent Development at the University of Connecticut.  She travels the world, working with administrators, teachers, parents, students, and communities to enable them to understand the power of the SEM and the potential of that can be found in every child.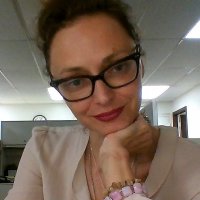 Dates:
November 11, December 10, (2020) January 14, March 17, May 19, June 2
Designed for:
Educator / Teacher / Youth Professional