General Studies Principals Council
Facilitator: Judy Oppenheim
Description:
The network sets an environment for learning and professional growth among schools. The Council's activities include opportunities to learn more about government title programs, understand new initiatives and be exposed to successful educational opportunities by networking with colleagues.
Additional information:
Must be a principal/head of school.
This network is designed for yeshiva/day school general studies principals/heads of school.
About the facilitator:
Judy Oppenheim is Associate Director of Day Schools and Yeshivot. She has many years of experience providing professional learning to Principals and Educators of Day Schools in the greater New York area. She has facilitated the General Studies Principals network for over 20 years.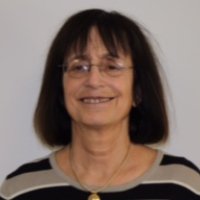 Dates:
3-4 times per year, to be decided by the group
Designed for:
Associate / Assistant Director, etc.
Director / Principal / Head of School
Geographic Region:
Brooklyn
Long Island
Manhattan
Queens
Staten Island
Westchester