Innovation in Jewish Education
Description:
This continuing network will bring you together with other educators for peer support and critical colleagueship. You will share and get feedback on new ideas you are developing as well as challenges you are confronting. This network is a great opportunity for you to engage in text study, to build new collegial relationships, and to learn about new resources and the work of your fellow educators. Network activities will include: text study; case studies; reflection; protocols for sharing both new innovative learning experiences as well as challenges; and resource sharing. You will contribute to the field by designing and/or implementing innovative strategies in your own setting or in the larger community. This network was previously known as "New York Metropolitan Congregational Educators".
Additional information:
This network is designed for congregational school educators.
We are both pleased and sorry to say that this network is filled at this time. We are accepting registration for a wait list in the event that a spot becomes available. If you wish to be on the wait list, please click on the WAIT LIST button to the right and we will keep you informed. If we get enough additional registration (minimum of 10), it may be possible to open another section of this network. Thanks so much for your interest!
About the facilitator:
Ellen Rank is a senior education consultant in Part-Time Jewish Education. In addition to facilitating networks, Ellen serves as a consultant to congregations working on innovating their models, has taught in both Part-Time and Day School settings, served as the educational director of a congregational school, and is the author of several Teachers' Guides and student textbooks for Behrman House.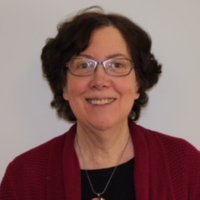 Testimonials:
Thank you so much for giving all of us an amazing forum through which we get to learn, share, and forge new connections.
I'm excited to see the participation level and how everyone contributes. It's very exciting, collaborative sharing, and there is a safe feeling in the network.
Thank you! It was a great experience and important professional development.
I want to thank each of you for the personal gains I have been able to make as a professional due to the insights you have offered. Your willingness to share has added to my ability to better educate my community. Thank you for being my community.
Stories of impact:
Innovation in Jewish Education is a virtual network made up of educators from Illinois, Pennsylvania, Massachusetts, Westchester, New York City, and Long Island. Only a few of these educators knew one another prior to meeting virtually in the network. We are a group that has come together out of a shared passion for learning about and creating innovative Jewish educational experiences.
As part of our work, each member identified a yearlong goal. Shirah, an educator from the Boston area, told the group how she had been charged to create an innovative model for her Hebrew School. She explained that she was interested in developing a camp model and wanted to learn more about this model from our group.
Hearing Shirah's interest in the camp model, Mindy (from the Chicago area) offered to invite a Chicago colleague who runs a very successful camp model to "meet" with our network and tell us about her model. Shirah and the group were delighted with Mindy's offer. Mindy reached out to her colleague, Dr. Roberta Goodman, who graciously accepted the invitation.
In the meantime, Isa Aron who is heading Reshet LA – an innovation initiative in the Los Angeles area – heard that Roberta would be conducting a webinar for us. Isa asked if I might record the webinar so that she could share Roberta's wisdom and experience with congregations in California. In February, our network was treated to a fabulous webinar which included a PowerPoint that Roberta had prepared for us about her model: Camp@NSCI. After the meeting, I shared the webinar with Isa so that she could share this with more educators.
During this whole process, I was struck by the power of networking. If you had asked me in September what our network would be doing, I would have said that we would be supporting one another as critical colleagues to work towards our professional goals. This is what we were doing all year. But did I know that Roberta, a nationally recognized educator would be telling us all about the how and why of her camp model? And that this webinar would be shared with educators in California? Absolutely not.
It's experiences like this one that make me appreciate the enormous power of networks. I am thrilled knowing that when a group of educators comes together to learn, share, and support one another, I don't know the exact details of what our meetings will look like. But I do know that, to quote one of our members, we will be taking part in an "amazing forum through which we get to learn, share, and forge new connections."
Dates:
October 10, November 14, December 19, (2019) January 30, March 6, May 1
When:
When
Wednesday mornings, 10:00am - 11:30am
Designed for:
Director / Principal / Head of School
New members:
New members
Not accepting new members at this time
Geographic Region:
Bronx
Brooklyn
Long Island
Manhattan
National
Queens
Staten Island
Westchester