Jewish Early Childhood Day Camp Directors Roundtable
Facilitators: Suri Jacknis, Sasha Kopp and Naomi Kachel
Description:
This network will be a community of practice to support and deepen the work of Jewish Early Childhood Day Camp Directors. Together we will explore both big ideas related to vision, philosophy, core values and policies as well as share practical strategies that can be helpful in the day to day running of the camp. We will examine artifacts from our practice, discuss case studies of successes and challenges, and provide each other with practical suggestions and helpful wisdom. Our network can be a safe space where we can raise questions that can expand thinking and improve practice. This is a new network that will be co-facilitated by network participant Naomi Kachel along Suri Jacknis and Sasha Kopp, from The Jewish Education Project.
Dates and Times:
Dates and Times are listed here because of the extra information that appears with each.
November 18, 2019
3:30pm - 5:30pm (Eastern) Program Evaluation with the FJC
December 5, 2019
3:30pm - 5:30pm (Eastern) Incorporating Jewish Content with FJC
February 3, 2020
3:30pm - 5:30pm (Eastern) Counselor Recruitment & Training
April 6, 2020
3:30pm - 5:30pm (Eastern) Parent Communication  
May 11, 2020
3:30pm – 6:00pm (Eastern) Camp Pep Rally
About the facilitators:
Suri Jacknis is the Director of Educator Networks and has enjoyed facilitating a wide-variety of networks for The Jewish Education Project over the last decade. She combines her love of people and her love of Jewish education in her work as network weaver. Suri feels that it is amazing to contribute to the professional learning of participants and to promote experimentation and the implementation of new strategies and models.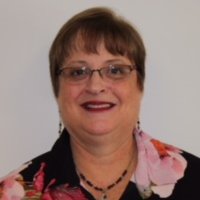 Sasha Kopp is a Communal Education Consultant working on the Early Childhood and Family Engagement team. She holds an MA in both Jewish Education and Jewish Non Profit Management from Hebrew Union College, and a BA from Brandeis University in Sociology and Education Studies. Sasha has worked most recently as an Assistant Early Childhood Director at Central Synagogue, and has also worked as a Judaic specialist, Atelierista, Curriculum Specialist, and classroom teacher in Jewish early childhood centers in Los Angeles and Boston.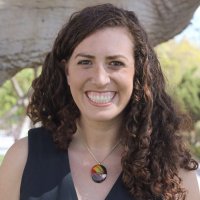 Naomi Kachel is the founding Camp Director at Camp Central at Central Synagogue. She comes to this role after three years as an LCLJ Educator and is also a member of Central's Youth and Family Engagement Team. Naomi earned her BS in Early Childhood and Elementary Education at the University of Texas and moved to New York City to pursue her MA in Jewish Education from The Jewish Theological Seminary. Naomi also co-chairs the Young Jewish Professional's group at her synagogue, Or Zarua.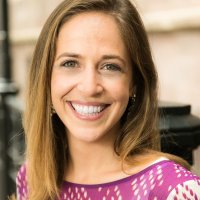 Dates:
November 18, December 5, (2020) February 3, April 6, May 11, please see Description for details
Designed for:
Associate / Assistant Director, etc.
Director / Principal / Head of School
Educator / Teacher / Youth Professional
Geographic Region:
Bronx
Brooklyn
Manhattan
Queens
Staten Island