Leadership for Growth
Facilitator: Margy Ringelheim
Description:
This collaborative learning action network is designed for early childhood directors who are in their positions for less than seven years and want to further develop dynamic, effective leadership skills. Working individually or in pairs directors will identify areas of interest, then prepare further study, that builds or deepens knowledge in those areas. In addition, you will serve as critical colleagues for network members to explore and implement new strategies. Specific case studies with be shared along with current literature in the field.
Participation in this network will include 6 (2 hour) meetings. Meetings will be hosted by different network members in their locations.
Additional information:
Must be an early childhood director or assistant director from Long Island or Queens with less than 7 years in their current position.
About the facilitator:
Margy Ringelheim, LMSW is a part-time Early Childhood Consultant on the ECFE team on Long Island. Margy has worked extensively with early childhood program directors, staff, lay leaders and parents in synagogues and JCC's.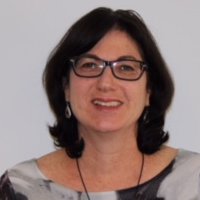 Testimonials:
The network made me feel like I was not alone, other directors have similar issues.
The facilitator was good at asking us questions that made us dig deeper. It was a comfortable environment to be vulnerable.
Designed for:
Associate / Assistant Director, etc.
Director / Principal / Head of School