Long Island Bridge Network
Facilitators: Suri Jacknis and Margy Ringelheim
Format: Hybrid (includes some virtual)
Description:
This network will provide an opportunity for teams of colleagues from congregations to create and implement action plans that build or deepen a culture of continuous engagement. You will find new ways to support families as they transition between the early childhood setting and the congregational school setting. In addition, you will serve as critical colleagues for network members to experiment with and implement new strategies.
Additional information:
This network is designed for teams of early childhood directors and congregational educational directors.
The network will be a blend of pairs of colleagues who have been involved in this work for the past 2-3 years as well as open to new teams interested in working toward continuous engagement in their educational settings.
About the facilitators:
Suri Jacknis is the Director of Educator Networks and has enjoyed facilitating a wide-variety of networks for The Jewish Education Project over the last decade. She combines her love of people and her love of Jewish education in her work as network weaver. Suri feels that it is amazing to contribute to the professional learning of participants and to promote experimentation and the implementation of new strategies and models.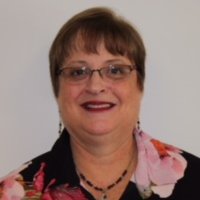 Margy Ringelheim, LMSW is a part-time Early Childhood Consultant on the ECFE team on Long Island. Margy has worked extensively with early childhood program directors, staff, lay leaders and parents in synagogues and JCC's.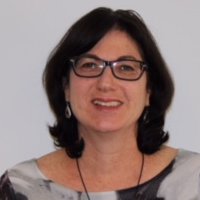 Testimonials:
This network is a source of 'authority' for us to make changes on bridging.
We use the language developed at the network in our meetings with clergy and staff.
Through the case study, we elevated some of the levers for bridging including developing a strong partnership between the EC and RS directors so that they can co-plan and seek to involve other leadership.
Stories of impact:
When the newest team in this network presented a case study about their dilemma, more experienced members of the network offered coaching advice and support to their colleagues. Veteran members were able to speak from the authority of their multiple years' experience in this work ("we've been there") as well as to offer suggestions for how to move forward in a manner that was both supportive and accessible. It was a moment of "network maturity" - of how far we have come and how much wisdom we can offer to those just starting in a supportive and encouraging way. Network members chimed in to emphasize the power of the network - the authority of the network in their lives, to their clergy and beyond to other circles in their congregation.
Dates:
November 12, December 10, (2020) January 14, February 11, March 31, May 5
When:
When
Tuesdays, 10:00am - 12:00pm
Designed for:
Director / Principal / Head of School
Format:
Hybrid (includes some virtual)
Geographic Region:
Long Island
Queens
Westchester