Long Island Early Childhood Directors Roundtable
Facilitator: Margy Ringelheim
Description:
This continuing network will allow for Directors and Assistant Directors in Jewish Early Childhood settings to share and develop best practices in the field of Early Childhood Education. There will be a focus on topics that are timely and relevant to directors. You will help craft meeting agendas, with a focus on incorporating and supporting constructivist and child centered Jewish learning.
Additional information:
This network is designed for early childhood directors and assistant directors based in Long Island institutions.
About the facilitator:
Margy Ringelheim, LMSW is a part-time Early Childhood Consultant on the ECFE team on Long Island. Margy has worked extensively with early childhood program directors, staff, lay leaders and parents in synagogues and JCC's.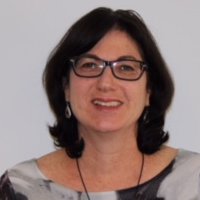 Designed for:
Associate / Assistant Director, etc.
Director / Principal / Head of School