Long Island Family Learning Network
Facilitator: Suri Jacknis
Description:
This continuing network will help you develop best practices in the field of family education. You will set your own goals for enhancing your model of family learning, for experimenting with various strategies to engage the whole family, and /or for increasing parental/family engagement in Jewish experiences and learning. Together we will consider ways to help parents and families see Judaism as a gift that can add connections, meaning, and joy to their lives. In this way, more Jewish children and families will thrive as human beings and as Jews.
Additional information:
This network is designed for congregational educational directors, teachers, family educators, clergy, lay leaders.
About the facilitator:
Suri Jacknis is the Director of Educator Networks and has enjoyed facilitating a wide-variety of networks for The Jewish Education Project over the last decade. She combines her love of people and her love of Jewish education in her work as network weaver. Suri feels that it is amazing to contribute to the professional learning of participants and to promote experimentation and the implementation of new strategies and models.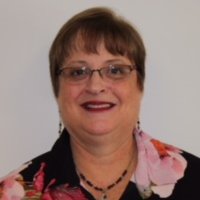 Testimonials:
One participant commented:
I thank this amazing group of colleagues for such stimulating conversations and for being such a wonderful supportive group of colleagues. I am always inspired by coming to learn with this group. I come away from meetings full of new ideas and things to consider.
And from a participant who joined recently:
I find people to be intelligent and warm and this to be a very nice growth experience. I have heard about this group for years and resisted going…now I am kicking myself for not joining sooner. I love it!
Being in a network like this is very enriching, yet does not demand too much time or work that would push me beyond what I have to give.
Stories of impact:
Network members share examples of collaborating with other colleagues and organizations to benefit learners and families. One member shared about the collaboration between her Reform synagogue with another network member's Conservative synagogue. The collaboration was around Yom Haaztmaut and Israel Day.
We did stations, starting in the sanctuary with a representative from El Al and we pre-assigned the families to groups, mixing people from both synagogues on the teams. We had interactive activities that were optional in the Youth Lounge, played ga-ga, showed videos.
We got very positive feedback from the families who were really engaged and met people and other families who lived in the area but who went to the other synagogue.
At our network meeting, we highlighted the positive value of collaboration as we encouraged more experimentation. What are the benefits of collaboration for family engagement?
Two heads are better than one: more interesting ideas.
Financial…cost effective, shared resources.
Kids seeing and meeting other kids…very valuable…connect them to bigger Jewish world.
Builds Jewish community beyond differences between Reform and Conservative…doing things that unite us.
Building cross-community culture and shared resources.
 
---

GLIMPSES:
Glimpses are a way of looking into a Network to learn more about how they think and function.
One way we have built relationships in this network is...
Listening intently to each other answer an inspiring opening question at each meeting and by sharing good and welfare and communal announcements at the end of each meeting.
One goal for our network is...
To enhance parents' valuing of engagement in Jewish life and participation in Jewish educational experiences.
One way network participants have helped other members is...
By listening intently to case studies of challenges, by asking probing questions to push peers to re-think decisions and consider new possibilities and by contributing suggestions to the dilemma posed.
One interesting case study or presentation that our network experienced is...
Eliana Light challenged us to consider why we pray and to help families develop a prayer practice that can grow their experience of spirituality.
One way this network builds thriving is...
By supporting each other in accomplishing goals that are important.
One way this network impacts participants is...
By serving as a "go to" group of colleagues that offer advice, support, and are willing to challenge you to help you clarify thinking and move forward.
One way this network impacts learners is...
By modeling experiences that can be adapted for use with families in one's own setting.
One reason participants find this network particularly valuable is...
Because it provides a forum for sharing new ideas and resources, and exposes people to the innovations that network members are trying.
Dates:
November 14, December 17, (2020) February 13, March 24, April 23, May 7
When:
When
Tuesdays or Thursdays, 10:00am - 12:00pm
Designed for:
Associate / Assistant Director, etc.
Clergy
Director / Principal / Head of School
Educator / Teacher / Youth Professional
Independent Educator