Long Island Family Learning Network
Facilitator: Suri Jacknis
Description:
This continuing network will help you develop best practices in the field of family education. You will set your own goals for enhancing your model of family learning, for experimenting with various strategies to engage the whole family, and /or for increasing parental/family engagement in Jewish experiences and learning. Together we will consider ways to help parents and families see Judaism as a gift that can add connections, meaning, and joy to their lives. In this way, more Jewish children and families will thrive as human beings and as Jews.
Additional information:
This network is designed for congregational educational directors, teachers, family educators, clergy, lay leaders.
About the facilitator:
Suri Jacknis is the Director of Educator Networks and has enjoyed facilitating networks for The Jewish Education Project for the past 8 years. Currently, she facilitates this Long Island Family Learning Network and works with her colleague from the Early Childhood and Family Engagement team, Margy Ringelheim to co-facilitate a cross-team network called The Bridge Network. It is amazing to contribute to the professional learning of participants and to promote experimentation and the implementation of new strategies and models.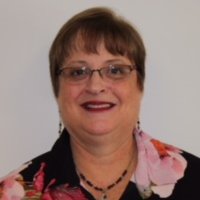 Testimonials:
One participant commented:
I love the meetings because I get different perspectives each time. I was particularly excited to hear from a millennial mom about her point of view and what would or would not attract her to engage Jewishly.
And from a participant who joined recently:
I find people to be intelligent and warm and this to be a very nice growth experience. I have heard about this group for years and resisted going…now I am kicking myself for not joining sooner. I love it!
Being in a network like this is very enriching, yet does not demand too much time or work that would push me beyond what I have to give.
Stories of impact:
In this year of celebrating Israel@70, this network chose to focus on developing new strategies for helping their families learn more about and connect to Israel. One of the most interesting activities we did together was to travel to an exhibit of vivid photos of various aspects of Israel today. We explored the exhibit through answering a series of provocative prompts. Following this experience, we had the privilege of interacting with the photographer who shared how she curated this exhibit: selecting photos from among thousands, and arranging her photos to tell her story.
Each member was asked to "curate" her own exhibit to show her connection to Israel. Art materials and additional photos were provided; experimentation and reflection were evident as people selected and arranged their photos. Members shared their "exhibits"/stories with their peers. Subsequently various network members shared how they used provocative photos to create powerful learning for their families and learners. Several participants shared their appreciation for how this network models strategies that inspire new creativity in designing experiences for families.
Dates:
October 25, December 11, (2019) January 24, March 12, April 11, May 14
When:
When
Tuesdays or Thursdays, 10:00am - 12:00pm
Designed for:
Associate / Assistant Director, etc.
Clergy
Director / Principal / Head of School
Educator / Teacher / Youth Professional
Independent Educator