Long Island Innovators
Description:
This continuing network will bring you together with other educators for peer support and critical colleagueship. You will engage in text study as well as read a book (of the network members' choice) around designing innovative educational experiences. You will share and get feedback on new ideas you are developing as well as challenges you are confronting. This network is a great opportunity for you to engage in text study, to build collegial relationships, and to learn about new resources and the work of your fellow educators. You will identify and work towards a professional goal as well as contribute to the field by designing and/or implementing innovative strategies in your own setting or in the larger community.
Prerequisites:
Please contact the facilitator, Ellen Rank, if you are interested in joining this Network.
Additional information:
This network is open to new members but requires an initial conversation with the facilitator.
This network is designed for congregational school educators.
Individual members may join meetings virtually when needed.
About the facilitator:
Ellen Rank is a senior education consultant in Part-Time Jewish Education. In addition to facilitating networks, Ellen serves as a consultant to congregations working on innovating their models, has taught in both Part-Time and Day School settings, served as the educational director of a congregational school, and is the author of several Teachers' Guides and student textbooks for Behrman House.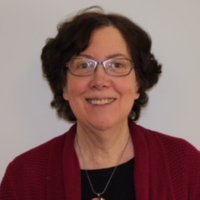 Testimonials:
I appreciate the learning. Even when studying a text I brought in, I learned from others' insights I hadn't seen before.
I greatly appreciate the validation of trusted colleagues.
I felt like a sponge through the whole meeting.
Everything and everyone here is interesting. This adds to flourishing.
Dates:
October 28, November 25, (2020) January 6, February 3, March 30, May 4
When:
When
Monday mornings, 10:30am - 12:00pm
Designed for:
Director / Principal / Head of School