Manhattan Early Childhood Directors Roundtable
Facilitator: Yael Kahn Pinto
Description:
This continuing network will allow for Directors and Associate Directors in Jewish Early Childhood settings in Manhattan to share and develop best practices in the field of Jewish Early Childhood education. There will be a focus on topics that are timely and relevant to directors. You will help craft meeting agendas, with a focus on incorporating and supporting constructivist and child-centered Jewish learning.
Additional information:
This network is designed for early childhood directors and associate directors based in Manhattan institutions.
About the facilitator:
Yael Kahn Pinto is a communal education consultant working on the Early Childhood and Family Engagement team. She holds an MS E.d. from Bank Street in early childhood general and special education and has ten years of experience working in Jewish early childhood education, including teaching, camp directing and consulting. She is passionate about Reggio Emilia and constructivist education.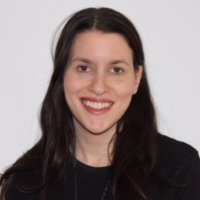 Testimonials:
It's so helpful to learn more about what other schools are working on. Hearing anecdotes from other directors makes me believe that moving my school toward a more collaborative culture is possible.
It's really beneficial to have a space to discuss pertinent issues and hot topics with fellow colleagues.
Designed for:
Associate / Assistant Director, etc.
Director / Principal / Head of School