Manhattan Principals' Network (Featuring Kim Marshall)
Facilitators: Judith Talesnick and Kim Marshall
Description:
Learn about the impact of replacing traditional teacher evaluations with short, frequent, unannounced classroom visits with a face-to-face coaching conversation after each one, followed by a short narrative summary sent electronically to each teacher. These interactions, along with other points of contact (e.g., teacher teamwork on curriculum unit planning, PLCs analyzing student assessments, parent outreach, and other professional responsibilities) are summed up in end-of-year rubric evaluations, with teacher input. Presenter Kim Marshall will make the case for why this approach takes less time than the traditional approach and is far more effective at building trust and continuously improving teaching and learning. Participants will use clickers (audience response devices) and frequent small-group discussions to react to and think through the ideas presented.
Additional information:
In person meetings will take place in Manhattan. 
Day School leaders from across NYC are welcome.
About the facilitators:
Kim Marshall, the publisher of the invaluable Marshall Memo, has taken his decades of experience in the classroom and as a school leader to support instructional leaders across the country. Kim now works with New Leaders (www.newleaders.org), a non-profit that recruits, trains, and supports urban school leaders, coaching principals in New York City. He also gives workshops and courses to aspiring and practicing school leaders around the country, with a special focus on teacher supervision and evaluation, time management, curriculum unit design, differentiation, and effective use of during-the-year student assessments.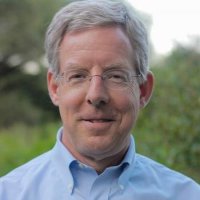 Testimonials:
This is the highlight of my month. I wouldn't miss it.
I just flew back from India and came straight from the airport to participate.
Kim brings fantastic resources and I learn new things from him each session.
Stories of impact:
After learning about Kim's scheduling and process of brief observation and feedback, I was able to recreate my practice. Now, I am the classrooms a lot more and having different conversations with the teachers.
 
---

GLIMPSES:
Glimpses are a way of looking into a Network to learn more about how they think and function.
One way we have built relationships in this network is...
Participants engage together with interesting texts and active learning strategies to share their practice.
One goal for our network is...
To build collaboration between school leaders (within the school and between schools).
One way network participants have helped other members is...
By sharing strategies that work, brainstorming together to address shared challenges.
One reason participants find this network particularly valuable is...
The facilitator is masterful at engaging participants and makes a lot of room for their collaborative discussion.
Dates:
November 20, January 8, May 6, June 3
Designed for:
Director / Principal / Head of School