Manhattan Senior Educator Innovators
Description:
This is a group of primarily Manhattan veteran directors/senior educators, who have been meeting together for several years. They have developed a strong collegial connection and seek to inspire each other to continue to grow as professionals while also growing the field. They work together in our peer group and through an online thread and are committed to responding to each other's professional needs regularly. They meet at each other's congregations and bring dilemmas, successes, resources, issues and questions and facilitate their own section of the meeting. They have supported each other's growth by helping to move each other's personal goals forward.
Additional information:
This network is for senior educators who are part of their congregations' senior leadership teams and who have full-time educators reporting to them. It is not seeking additional membership at this time. If you have any questions, please contact Suri Jacknis.
About the facilitator:
Jo Kay is a professional Jewish educator who has worked in day schools, congregational schools, camps and as a family educator. She was the Director of the NY School of Education at HUC-JIR and currently works at a consultant with peer networks at The Jewish Education Project.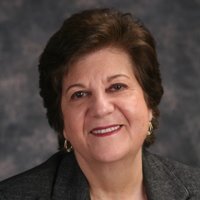 Testimonials:
I wish these sessions were six hours long.
There is always so much to talk about.
This group is so important to me. I jump through hoops to make sure I get here.
Stories of impact:
Several educators from the group worked together on designing a long-term professional development opportunity for their teachers. Ultimately, one educator, who also teaches at HUC, suggested that perhaps a course could be offered at HUC for credit. The teachers who participated in the course stepped up to take on leadership opportunities at their synagogues. The connection between the school directors, their teachers and the faculty at HUC was rich and deep and meaningful. They have decided to offer the course again this coming year.
 
---

GLIMPSES:
Glimpses are a way of looking into a Network to learn more about how they think and function.
One way we have built relationships in this network is...
By always beginning with a text study/connection question and checking in to see how things are going both professionally and personally.
One goal for our network is...
To see each other as collaborative partners in developing and implementing innovative strategies.
One way network participants have helped other members is...
We have an online thread, between sessions, where educators post questions and their colleagues offer responses. They have access to each other between sessions.
One interesting case study or presentation that our network experienced is...
The group is very interested in teaching Israel in both a loving and critical way. Several participants have attended the Qushiyot seminar and requested that Abby Pitkowsky (the program's director) be invited to attend our opening session this year to help with ways to help teachers teach Israel aligned to their congregation's values. That session sent educators back to their congregation to develop a congregational mission statement on Israel. Also, after the recent historic Park Avenue Synagogue trip to Israel, which had 11 buses, the educator reported that the story behind the success was their multi-year intensive Israel programming.
One way this network builds thriving is...
These senior educators are very self-reflective and are using their personal goals to help determine their next steps professionally. They are committed to helping each other think through ways to continue their own professional growth.
One way this network impacts participants is...
Participants have access to one another on a regular basis through their email thread. It is a place where everyone is confident that they can raise any question and it will be responded to and kept confidential. They rely on one another for on-going support.
One way this network impacts learners is...
This group truly believes that the wisdom is in the room. They are open and eager to learn from one another and often bring things to share that they feel others may benefit from.
One reason participants find this network particularly valuable is...
It is a group of like-minded professionals who share similar roles in their congregations. They understand each other's challenges and learn from each other's successes.
Dates:
September 23, October 28, December 9, (2020) January 13, February 24, April 27
Designed for:
Director / Principal / Head of School
New members:
New members
Not accepting new members at this time