New York City Innovators
Facilitator: Dr. Evie Rotstein
Description:
Educators with varying degrees of experience will have the opportunity to collaborate and create new strategies for innovative models of curricular design for learning beyond the walls of the classroom. We will also devote time to the peer consultancy process to unravel the challenges we face as Jewish educators.
Additional information:
This network is open to new members but requires an initial conversation with the facilitator.
This network is designed for educational directors and youth professionals.
About the facilitator:
Evie Rotstein is the director of the New York School of Education at Hebrew Union College-Jewish Institute of Religion and formerly the coordinator of the Certificate for Adolescents and Emerging Adults. She was previously the director of the Leadership Institute for Congregational Educators, the professional learning project co-sponsored by the Jewish Theological Seminary (JTS) and HUC-JIR.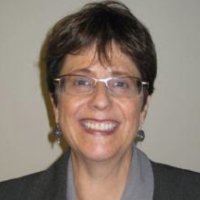 Testimonials:
Working in the field of Jewish education can sometimes feel isolating, but having a group of peer educators who are all in similar positions helps remind me that I'm not alone in the work that I'm doing. This group helps me to reflect on my own practice, and it provides a positive forum to think creatively and learn with others about my work and the field in general. It's always refreshing to hear about different ideas and perspectives from my peers, and I've enjoyed the opportunity to expand my own network professionally.
Dates:
First session October 16. Future dates to be decided by the group.
Designed for:
Director / Principal / Head of School
Geographic Region:
Brooklyn
Manhattan
Queens
Staten Island