Outdoor Environments in Jewish Early Childhood
Facilitator: Shariee Calderone
Format: Hybrid (includes some virtual)
Description:
A new cohort of Jewish early childhood professionals will come together to explore using their natural environments to stimulate more independent play by children. You will strengthen your nature pedagogy approach overall and understand better how nature engagement supports children's development and growth. Educators will explore Jewish values related to natural environments as well as an emerging topic - the benefits of enabling children to engage in risky or adventurous play. This online network with site visit opportunities will utilize video, case studies, expert presenters, article and book study, and present you with tools for experimenting in your own setting.
Additional information:
This network is for early childhood professionals and nature specialists ready to make better use of their surroundings and outdoor classrooms to foster children's agency and participation in managing risk for themselves.
About the facilitator:
Shariee Calderone is a Sr. Communal Education Consultant specializing in early family engagement and nature-based education in early childhood settings. Shariee is also the project manager for Music Together Sing Shalom.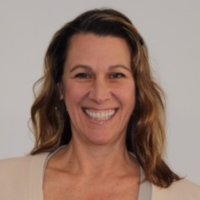 Testimonials:
I've finally had the chance to dive deeply into the issues surrounding risky play in young children. Before joining the network, I admittedly didn't see the complexities involved in encouraging professionals to embrace risk in free play. My eyes opened to greater understanding and as a result I hired a speaker for our annual conference on the topic!
- Leemor Ellman, Director, Empowerment for Families with Young Children
Thank you for provoking our thinking and for promoting a culture shift among our staff and families!! I'm excited about the learning opportunities the risky play mindset provides for our children and I can already envision the positive impact on their future!
- Dina Blesofsky, Head of School, Chabad of Northern Queens.
In addition to being more mindful of providing children with "risk"y experiences to support their growth, the network has also helped me embrace the idea of involving the children in creating these experiences as they learn valuable lessons in assessment of risk.
- Emily Herzfeld, Beth El Synagogue, New Rochelle
Stories of impact:
Early childhood educator EH knows young children need robust outdoor play experiences. Yet she also recognizes that most outdoor play spaces, including hers, have "taken all the fun and excitement out" in an effort to protect children from any harm. As part of her involvement in the nature network this year, EH has had to grapple with the tension between her role as a caregiver while also wanting children to take on more challenges that could help build their strength and self-confidence. Because EH already has a strong affinity for nature herself, she didn't need the network to convince her of its benefits overall, but she did need the extra support to go from believing to doing! In just a few short months she became more intentional with the language she used around children during play, presented new ideas to her colleagues at a staff meeting, and is now strongly advocating for adding a tire swing and other more challenging equipment. EH is also planning a "day of play" with others in the network which she believes will help her spark first-time conversations with both parents and colleagues and give examples of more adventurous play.
Dates:
October 16, November 27, (2019) January 8, February 12, March 19, April 30
When:
When
Meeting time is tentatively 2:00-3:30
Designed for:
Associate / Assistant Director, etc.
Director / Principal / Head of School
Educator / Teacher / Youth Professional
Independent Educator
Format:
Hybrid (includes some virtual)
Geographic Region:
Brooklyn
Long Island
Manhattan
National
Queens
Staten Island
Westchester