Part Time Educator and Youth Professional Network
Facilitators: Jodie Goldberg, Suri Jacknis and Rebecca Ruberg
Description:
This new network will be a space for part-time professionals to share successes and challenges relevant to their part-time roles. We will encourage each other to experiment and innovate in their own settings and provide opportunities for colleagues to offer their wisdom and suggestions that can help people refine and improve their practice. We will collect the input of the group to plan for topics of highest interest to network members. We also hope to share thinking around The Jewish Education Project's most recent work on Generation Now Outcomes and Supporting our Youth and Families to Thrive both as human beings and as Jews. This network will be co-facilitated by three consultants from The Jewish Education Project: Rebecca Ruberg and Jodie Goldberg and Suri Jacknis so that we can all benefit from expertise in both teen engagement and congregational learning. 
Additional information:
This network is designed for Youth Professionals and Congregation School directors who are part time professionals.
About the facilitators:
Jodie Goldberg holds the title of a Teen Engagement Consultant and Project Manager, and consults with youth professionals working in JCCs, synagogues and various Jewish organizations in the New York area. Jodie holds a dual masters in Jewish Education and Hebrew Bible from The Jewish Theological Seminary.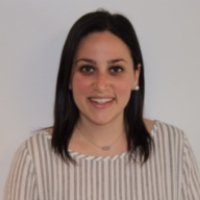 Suri Jacknis is the Director of Educator Networks and has enjoyed facilitating a wide-variety of networks for The Jewish Education Project over the last decade. She combines her love of people and her love of Jewish education in her work as network weaver. Suri feels that it is amazing to contribute to the professional learning of participants and to promote experimentation and the implementation of new strategies and models.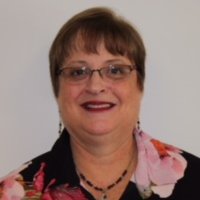 Rebecca Ruberg serves as a Teen Education and Engagement consultant, and has previously held a number of positions focused on engaging teens and young adults in meaningful Jewish experiences. Prior to this role, she served as an Associate Program Officer for Legacy Heritage Fund and the Nachshon Project, the Area Director for the NY/CT region of Jewish Student Connection, and as a Field Worker for the Connecticut Valley Region of BBYO.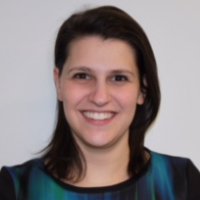 Testimonials:
I thought it was a really wonderful meeting and I look forward to the network growing.
The very real conversation that we have in this network inspires me to go beyond my own expectations and set priorities and goals that make sense, yet are aspirational, that I can be proud of.
Stories of impact:
Our conversation ranged from self-care to leadership and delegation to discussing the nature and possibility of the part time role.  
Another educator writes: It is a big realization for me that I should look to others to do things when I can't (when I am simply in my other full-time job). Relying on these volunteers means the difference between getting something done or not getting it done.
 
---

GLIMPSES:
Glimpses are a way of looking into a Network to learn more about how they think and function.
One way we have built relationships in this network is...
Having a welcoming connection question that asks people to share their wisdom and tips for success with other network members.
One goal for our network is...
To surface common challenges and provide support and resources to help work on these issues.
One way network participants have helped other members is...
By sharing strategies for growing a small Hebrew School.
One interesting case study or presentation that our network experienced is...
How one can accomplish the maximum in a part-time role?
One way this network builds thriving is...
By sharing ways that people manage the stress of working multiple jobs.
One way this network impacts participants is...
By helping them feel appreciated for their hard work to maximize their impact despite having part-time hours.
One way this network impacts learners is...
Helping youth and congregational professionals to feel supported and appreciated by other role-alike professionals.
One reason participants find this network particularly valuable is...
It helps them have thought partners with colleagues as they try to experiment and find new ways to maximize the thriving of their students and families.
When:
When
Tuesday or Thursday evenings at 8:00pm Eastern / 7:00pm Central
Designed for:
Educator / Teacher / Youth Professional
Geographic Region:
Bronx
Brooklyn
Long Island
Manhattan
Queens
Staten Island
Westchester