Project LEAD Network
Facilitators: Shellie Dickstein and Sasha Kopp
Format: Hybrid (includes some virtual)
Description:
Are you an early childhood director supporting change in your school toward Jewish constructivist child-centered emergent learning? This network will enable you and a designated lead teacher to gain support from colleagues who share the same vision for constructivist environments and to develop your coaching skills so that you can support your staff to develop intentional language, deep observation, documentation and co-constructed emergent Jewish curriculum. This year's foci will be twofold:
We will be doing a deep dive to explore the question "How might we support parents to be reflective about their parenting practices to help young children thrive?" We will use cases from your own practice, share resources, and learn from experts.
Continuing to hone your coaching practice with one-on-one and group coaching with Helen Frazier, a coaching consultant from the Professional Development Institute of CUNY.
A commitment to participation in all sessions is expected. It is not a requirement, but we encourage network members to take advantage of our InSiteful Journey visits, webinars and conferences throughout the year, and the annual national Early Childhood Paradigm Project Conference to take place in early May 2020 in Chicago.
Additional information:
Participation in Project LEAD Cohort 1 or 2, or working in a constructivist/Reggio Inspired culture for at least two years is suggested.
About the facilitators:
Shellie Dickstein is Managing Director of Early Childhood and Family Engagement for the Jewish Education Project. Shellie leads a team to facilitate networks and change initiatives that spark and spread innovative approaches and new models in Jewish early childhood education and early family engagement that help children and families thrive.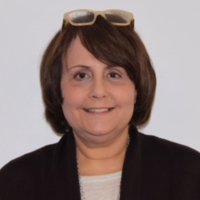 Sasha Kopp is a Communal Education Consultant working on the Early Childhood and Family Engagement team. She holds an MA in both Jewish Education and Jewish Non Profit Management from Hebrew Union College, and a BA from Brandeis University in Sociology and Education Studies. Sasha has worked most recently as an Assistant Early Childhood Director at Central Synagogue, and has also worked as a Judaic specialist, Atelierista, Curriculum Specialist, and classroom teacher in Jewish early childhood centers in Los Angeles and Boston.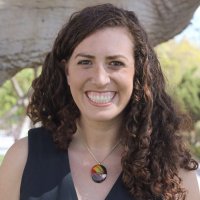 Testimonials:
These network sessions have helped me to utilize a constructive and seamless approach to Jewish learning for my children and families through the school year related to holidays and Jewish values.
Dates:
September 19 (Virtual), October 23 (InPerson), November 21 (V), December 19 (IP), (2020) January 23 (IP), February TBA, March 26 (V), April 23 (IP), May 3-5 (Paradigm Conference in Chicago), May 21 (in-person reflection/share-a-bration)
When:
When
In-person meetings will take place at the Jewish Education Project Manhattan office from 1:00pm - 4:00pm, and virtual zoom meetings will take place 2:30pm - 3:30pm, except where otherwise specified
Designed for:
Associate / Assistant Director, etc.
Director / Principal / Head of School
Educator / Teacher / Youth Professional
Independent Educator
Format:
Hybrid (includes some virtual)
Geographic Region:
Long Island
Manhattan
Queens
Westchester