Qushiyot Israel Education Fellowship
Facilitator: Abby Pitkowsky
Format: Hybrid (includes some virtual)
Description:
Qushiyot, the Israel Education Fellowship, is a 10-month network experience that offers participants the opportunity to connect with colleagues of diverse perspectives and partake in a range of learning opportunities to spur innovation. It is a comprehensive, open approach to Israel education that embraces the vibrant complexity of Israel. Participants will:
Benefit from individual coaching and professional development for teaching Israel in part-time settings in grades 2-12.
Experience an intensive 6-day workshop in Israel, based around Makom's Four Hatikvah Questions (4HQ) method.
Develop contemporary, meaningful, and relevant Israel curriculum.
Learn how to build support from key lay and professional leadership.
Address controversial issues and your own relationship to Israel.
Additional information:
This is a closed, cohort-based network for the educators in the Qushiyot Israel Education Fellowship.
Applications for the Hey track (final cohort) are available on our website and will be accepted on a rolling basis. Click here to learn more.
About the facilitator:
Abby Pitkowsky is the Director of Israel Education and Westchester Region. Abby earned her BA from SUNY Binghamton and her MA degree in Jewish Education from JTS. Abby began her career in Jewish Education in both informal and formal frameworks in the NY area. She lived in Israel for nine years where she worked for the American Jewish Joint Distribution Committee, serving Jewish communities overseas primarily in Eastern and Central Europe and the former Soviet Union. After returning to the U.S. Abby shifted her professional focus to her local NY Jewish community. Abby's current work is supporting educators to develop meaningful and relevant Israel educational opportunities for their institutions.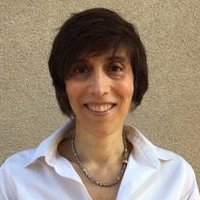 Testimonials:
I am now able to frame the Israel conversation in a way that both students and adults can understand without going directly into politics and personal feelings.
The 4HQ training and the Qushiyot seminar has helped me to think about Israel in the here and now better, and avoid irrelevant past issues and spend more time on really current issues.
I am [now] attuned to the importance of teaching about authentic Israel, without shying away from complexity.
The 4HQ training has significantly impacted my ability to create curriculum and implement Israel education by providing me with conceptual frames, updated content and pedagogical strategies to authentically explore the complexity, depth and breadth of Israel with my students, teachers and parents. I am grateful for the opportunity to be a participant.
Stories of impact:
We set out to impact participants' teaching of students between grades 6-12, and we learned that the training had a broader impact on the institutions as well. In addition to the educators teaching new lessons and adapting previous work, they are also interacting with the school administration or board in new ways regarding Israel education, and/or interacting with parents in new ways. One educator in particular shared that she now has the support she needs from the board to actively develop the Israel education program in her congregation. She shared: "4HQ is exactly the tool for helping me to message the importance of Israel education. Previously what seemed like a daunting experience became doable…. They were being critical on limits to freedom in Israel without fostering the ideal connection of love for Israel that also needs to exist. They were assuming that there is love for Israel, but they were not fostering it."
 
---

GLIMPSES:
Glimpses are a way of looking into a Network to learn more about how they think and function.
One way we have built relationships in this network is...
Connecting educators from the various Qushiyot cohorts throughout the year.
One goal for our network is...
Educators feel motivated and confident to develop meaningful Israel education experiences for their students.
One way network participants have helped other members is...
Having an honest exchange about their Israel Education challenges and receiving support from other members to experiment.
One interesting case study or presentation that our network experienced is...
We practiced critical colleagueship at our full day curriculum development workshop, where educators shared their Israel teaching plans and received valuable feedback in a safe and brave environment.
One way this network builds thriving is...
By encouraging questioning and delving deep into complicated topics and issues.
One way this network impacts participants is...
By receiving individual mentoring by experts in Israel education that is tailored to support their work plan.
One way this network impacts learners is...
Educators create meaningful and relevant Israel education experiences for their students.
One reason participants find this network particularly valuable is...
It gives the gift of time in Israel, the opportunity to reconnect anew with places, people and issues.
Designed for:
Associate / Assistant Director, etc.
Clergy
Director / Principal / Head of School
Educator / Teacher / Youth Professional
Format:
Hybrid (includes some virtual)
New members:
New members
Not accepting new members at this time
Geographic Region:
Bronx
Brooklyn
Long Island
Manhattan
Queens
Staten Island
Westchester