Russian Speaking Jewish Educator Network
Description:
This network offers Russian-speaking Jewish educators and educators or program coordinators who work with Russian-speaking population a platform for professional learning and growth. Participants support each other in solving challenges related to RSJ programming, share resources, and explore topics of collective interest.
About the facilitator:
Olga Markus is a Jewish Educator with many years of international experience working in the FSU, Great Britain and the US. She works with The Jewish Education Project as a Consultant on RSJ Engagement initiative and is very excited to stay connected with her colleagues nationwide as well as to learn with and from them.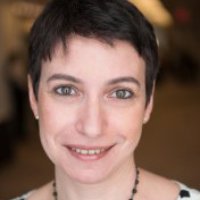 Testimonials:
I learn so much from every session and I really appreciate all the hard work and effort put into organizing such wonderful webinars. Thank you so much!
The topic presented united all the participants - every member of the group had a connection to the presentation [by David Bryfman] and the main points being discussed.
Thank you so much for such an incredible meeting / presentation. It was very important  and meaningful to me.
Super meeting today!
Just wanted to thank you for organizing today's call with David Bryfman. I found the results of his/JEP's research extremely insightful and all of his talking points very resonant.
I loved the Hanukkah text study and the menorah connection to spreading the word out about our work: simple, effective, example. Great tie in with text and application.
Everyone at the meeting was eager and willing to engage in the session's discussion. The web session is very user friendly and transparent.
Dates:
September 12, November 7, December 17, (2020) January 23, March 19, April 30
When:
When
12:00pm - 1:30pm Eastern
Designed for:
Associate / Assistant Director, etc.
Clergy
Director / Principal / Head of School
Educator / Teacher / Youth Professional
Independent Educator