Teacher-Leaders Action Network (Manhattan)
Description:
This network is comprised of teachers nominated by their school directors as recognized leaders within their schools. Together we will examine important tenets of leadership within Jewish Early Childhood settings. You will have the opportunity to think beyond your current role in the classroom with the hope of further immersing yourselves in non-classroom responsibilities within your institution. In this highly participatory community you will also craft and commit to partnerships and experiments that will further your leadership potential.
Additional information:
This network is designed for early childhood lead teachers in Manhattan schools who have been nominated by their directors to be a part of this group.
About the facilitator:
Sasha Kopp is a Communal Education Consultant working on the Early Childhood and Family Engagement team. She holds an MA in both Jewish Education and Jewish Non Profit Management from Hebrew Union College, and a BA from Brandeis University in Sociology and Education Studies. Sasha has worked most recently as an Assistant Early Childhood Director at Central Synagogue, and has also worked as a Judaic specialist, Atelierista, Curriculum Specialist, and classroom teacher in Jewish early childhood centers in Los Angeles and Boston.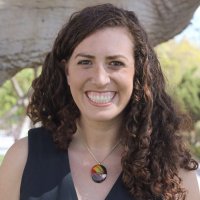 Testimonials:
This group made me feel really empowered.
It gave me an excuse to stand up and take initiative on things I could change.
I have learned how to integrate stronger and more meaningful age appropriate Jewish practice, and how to spread that within my school.
Dates:
(Tentative) October 24, December 2, (2020) January 22, February 28 (9am - 12pm Group Site Visit), March 23, May 7
Designed for:
Educator / Teacher / Youth Professional