Titchadesh
Description:
A network open to full-time educators (Ass't Directors/Principals, Family Engagement Professionals, Program Directors, Camp and Youth Professionals, Full-time Teachers) other than Senior educators/directors, meet in-person to share their innovative models and strategies and to explore their own potential to make a difference in the lives of families and learners.
Participants lead text studies, share highlights from their work, raise issues of concern, share dilemmas and resources and work in "critical colleague" groups.
Each session has a particular focus which is infused throughout. Participants are committed to supporting one another's growth as professional educators.
Additional information:
Jewish educators with a long-term commitment to the field; those who seek to be professional Jewish educators.
This network is designed for assistant principals, program directors, family educators, youth directors, camp directors and full-time teachers.
About the facilitator:
Jo Kay is a professional Jewish educator who has worked in day schools, congregational schools, camps and as a family educator. She was the Director of the NY School of Education at HUC-JIR and currently works at a consultant with peer networks at The Jewish Education Project.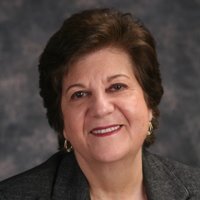 Testimonials:
Identifying personal goals helped me realize what my baseline is and where I need to move in order to grow.
Over the past 3 years the Titchadesh Network has served to both ground and support my work.
I have loved being a part of this group. It's inspiring, supportive, and a safe place for me to express myself with like-minded individuals striving for community and growth.
The relationships we have developed are invaluable to me. It's good to know that others face similar challenges and are willing and able to help and share input.
Having colleagues that I can share my work with and know I will be supported by them makes this group so important to me.
Stories of impact:
Several members of the group were placed into leadership roles this year that they didn't expect to be in. Due to maternity/paternity leaves, these young professionals had to step up and lead. As the year comes to a close, and everyone is back at work, it is clear that all has gone well. They all did the work needed and received some support for their colleagues in the group. "A light was shined on these young professionals in an important and symbolic way."
 
---

GLIMPSES:
Glimpses are a way of looking into a Network to learn more about how they think and function.
One way we have built relationships in this network is...
We begin each session with a connection question which allows us to hear where we all are emotionally and professionally.
One goal for our network is...
Network participants provide an environment of critical colleagueship that drives each person's growth as an innovative Jewish educator.
One way network participants have helped other members is...
To discover that we all have similar challenges and that we can learn from one another's experiences.
One way this network impacts participants is...
It is a trusted confidential space to share successes and challenges.
Dates:
September 19, October 17, November 21, (2020) January 9, February 27, April 2
Designed for:
Associate / Assistant Director, etc.
Educator / Teacher / Youth Professional
Geographic Region:
Brooklyn
Long Island
Manhattan
Queens
Westchester