Understanding by Design
Facilitators: Judith Talesnick and Elizabeth Imende-Cooney
Format: Hybrid (includes some virtual)
Description:
How can you design learning experiences that make it much more likely that students will understand content and be able to apply it in meaningful ways? Since 1998, thousands of educators around the world have used the Understanding by Design® (UbD) Framework to answer that question and create more rigorous and engaging curricula. In this design network, participants will explore the key ideas of UbD and apply practical and proven design tools and templates for unit design.
Additional information:
In-person meetings will take place in Long Island. 
Day School teachers from across New York are welcome to join. 
About the facilitators:
With over a decade of experience in her field, Elizabeth Imende-Cooney has led over 2000 educators and administrators in professional development workshops and graduate courses. Elizabeth earned her Ed.M from Harvard University with a dual focus in Adult Development and Teaching & Learning; she has teaching experience at the high school, middle school and university levels. Elizabeth has trained teachers in the US, Asia, Europe and Africa in the use of the UbD curriculum planning framework.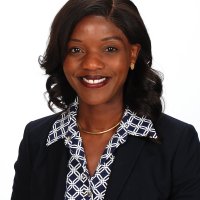 Dates:
November 11, December 11, (2020) January 30 (Virtual), February 12, March 4, March 25 (V)
Designed for:
Educator / Teacher / Youth Professional
Format:
Hybrid (includes some virtual)