Westchester Innovators
Facilitator: Susan Tessel
Description:
As participants of the Westchester Innovators' Network, you along with other educators will explore innovative models and share strategies to impact the lives of learners in a supportive and nurturing environment. As we learn from each other, participants will share highlights of their work, raise issues of concern and collaboratively create innovative solutions. Together we will explore best practices on a variety of topics and issues to provide meaningful Jewish learning that is both accessible and thought provoking to inspire all of our learners - young and old.
In addition, some members of this network will pilot combined, teacher professional development with a shared facilitator. Each participating site will then provide personalized support geared to suit their goals. Throughout the year, participants will co-create shared professional learning experiences, with pre and post learning materials to foster and support growth.
Additional information:
This network is open to new members but requires an initial conversation with the facilitator.
This network is designed for congregational educators.
About the facilitator:
Susan Tessel is a senior education consultant in Part-Time Jewish Education. In addition to facilitating a variety of networks, Susie serves as a consultant to congregations working on innovating their models, has taught in both Part-Time and Day School settings, crafts professional learning days, and has created and led teacher training initiatives. Susie is passionate about creating powerful Spiritual tefillah and God Talk experiences!!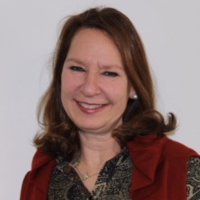 Testimonials:
It can be very lonely and isolating working in the trenches. These network meetings are warm, nurturing and very supportive of one another. The opportunity to explore issues and challenges and share best practices is invaluable. Such thoughtful articles and questions. Each time the Torah learned helps us examine and rethink our educational stance and outlook.
Dates:
October 31, November 21, (2020) January 9, February 27, April 30
Designed for:
Associate / Assistant Director, etc.
Director / Principal / Head of School
Educator / Teacher / Youth Professional