Westchester/Bronx Principals' Network: Accountability with Less Stress (Featuring Diana Bloom)
Facilitators: Judith Talesnick and Diana Bloom
Description:
Are you thinking about the quality of systems on your team? Do the people on your team know their responsibilities and fulfill them in a timely and communicative fashion? Join other school leaders in creating systems to improve communication, strengthen protocols and relieve stress.
Keys to Utilizing Electronic Systems for Increased Productivity and Efficiency with Less Stress 
Creating a culture of no surprises and compartmentalizing the work to reduce stress 
Projects: How to start so you can finish 
Preventing and Confronting Non-Performance 
Got a Minute? How to stay focused despite the circumstances or Effective Meeting Management based on previous sessions 
Additional information:
This Network is for Day School leadership and Early Childhood Directors.
About the facilitators:
Productivity and Efficiency Coach Diana Bloom travels throughout the United States teaching take-away actionable systems to achieve higher productivity and efficiency in all areas of an organization. Diana grew up in Rockville Centre, Long Island and graduated from Binghamton University with a BA in judaic Studies. Diana earned her Master of Arts degree in Jewish History from NYU where she attended as a Fellow of the Skirball Center.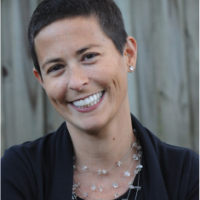 Dates:
November 19, December 19, January 13, May 5
Designed for:
Director / Principal / Head of School
Educator / Teacher / Youth Professional