Educational Technology in Jewish Education
Who We Are
What We Do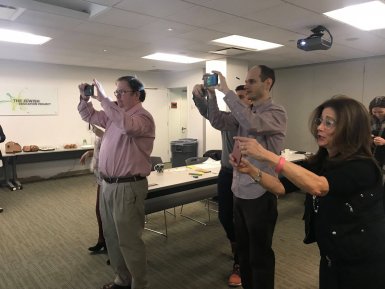 Since 2011, DigitalJLearning has been helping Jewish day schools and yeshivot integrate online and blended learning, and educational technology into their classrooms. We believe that technology has the power to enhance the quality of education when it is integrated thoughtfully and in service of academic goals. In the hands of a good teacher, technology integration and blended learning can help to individualize instruction for all students, as well as provide students with access to learning opportunities that were previously unavailable. Wile our work initially began with day schools, we've now expanded our support to include helping part-time Jewish learning programs strategically implement technology in support of learning, and develop solid foundations in educational technology integration.
An initiative of The Jewish Education Project with generous funding from the AVI CHAI Foundation, DigitalJ is currently working with communities and schools across North America.
Our Team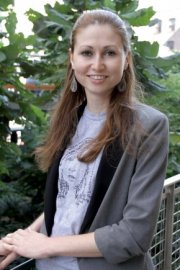 Tatyana Dvorkin
Director, DigitalJLearning
Tatyana has over 10 years of experience in various areas of the education field having taught in the classroom, designed educational games and software, and provided technology integration support and curriculum design at a private PreK-12 school in Manhattan. She earned an M.A. in Instructional Technology and Media from Teachers College, Columbia University where she did research on the use of games and social media for literacy development. Tatyana is originally from Ukraine and moved to CA in 1996, and then to NYC in 2011. In her free time, she enjoys biking, hiking, and lounging at Riverside Park with a good book.

Email: tdvorkin@JewishEdProject.org
Phone: 646.472.5348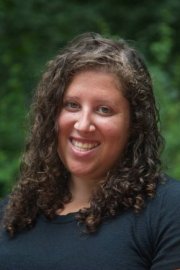 Monica Brandwein
Educational Technology Consultant
Monica has over ten years of education experience in both formal and informal settings. She began her education career at the Museum of Jewish Heritage - A Living Memorial to the Holocaust, where she oversaw 250 museum educators and led tours of the museum exhibitions. After four and a half years, she moved into the classroom where she taught kindergarten for two years at the Hebrew Academy of the Five Towns and Rockaway (HAFTR). She then moved into the education technology world at HAFTR Lower School. For the past three years, she has worked at Ramaz Lower School as the education technology specialist. At Ramaz she taught classes for kindergarten-fourth grade students and worked with faculty on technology integration. Monica earned her Master's degree from Bank Street College of Education in Museum Education and an Elementary Education certification. In her free time, Monica enjoys exploring museums around the world. Her favorite museum is the Museum of Arts and Design.
Email: mbrandwein@JewishEdProject.org
Phone: 646.472.5323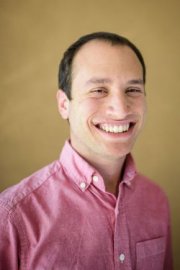 Gabriel Weinstein
Project Manager, Digital Content and Communications
Gabriel is an experienced communications professional and Jewish educator. An award-winning journalist, he has reported stories from Capitol Hill, India and the snow-capped peaks of Northern New Mexico. As a Jewish educator, Gabriel has taught college students and adults. He earned his M.A. in Near Eastern and Judaic Studies from Brandeis University, where he researched the development of the Jewish community of Los Alamos, New Mexico, and Jewish liturgy. A native of Shaker Heights, Ohio, he enjoys running, traveling and cheering on Cleveland's professional sports teams.

Email: gweinstein@JewishEdProject.org
Twitter: @GW575
Phone: 646.472.5346