Reflection and Renewal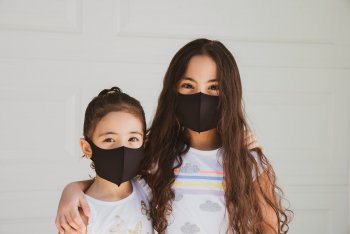 By David Bryfman
As we come to the close of 2021, we collectively find ourselves powering through the second year of a global pandemic. While we all share a sense of fatigue, our heroic educators continue, in the face of ongoing uncertainty, to evolve and adapt. Their unwavering commitment is inspirational. 

The Jewish Education Project has also evolved this year, with the expansion of our stellar Board of Directors to now include 9 new members that reflect our growing national footprint, so that we are well positioned to serve Jewish educators in New York and across the United States. We have engaged more educators than ever before in the agency's history, with existing and new professional development tools, online curriculum resources, mental health identification and training, and the creation and facilitation of peer-to peer networks covering a variety of topics such as Digital Learning, Israel Education, and Executive Functioning to name a few. 

As a proud partner of UJA-Federation of New York, we are tremendously grateful for their ongoing support of our pioneering work. We also rely on the financial support of other key partners, donors and educators who believe in the power of Jewish learning to help our youth thrive. 

As we approach year-end, I encourage you to support The Jewish Education Project here so that we can continue our vital work. 
 
Here are some highlights of our work in 2021:​​​​​​
Supported over 400 day-schools fueling access to over $71 million in government funds, and providing 6,000 educators with access to Covid resources.
Helped hundreds of early childhood educators move overnight to outdoor classrooms. 
Grew our Jewish Educator Portal to serve over 4,000 teachers a month and facilitate 30 active networks that connect Jewish educators across the U.S. to explore shared opportunities and challenges.
Launched a new, immersive Israel teen travel program, Root One, funded by The Marcus Foundation, and sent 4,000+ teens to Israel to forge connections with The Jewish state and build stronger personal Jewish identities. 
Introduced a first-of-its-kind digital marketplace called Truvie, to provide online Jewish learning access to all who want it. 
Partnered with UJA Federation of New York and national foundations on the #ShineALight initiative to combat antisemitism and promote Jewish pride. This included a special Live Online conversation with the esteemed antisemitism expert Dr. Deborah Lipstadt, drawing over 300 attendees.
In the wake of another pandemic year, it's a good time to pause, reflect and reset. In this recent eJewishPhilanthropy op-ed I penned, I consider what has stayed constant, what has forever changed, and what is in dire need of renewal in Jewish Education in 2022 and beyond. 

The Jewish Education Project will continue to champion new models and ongoing professional development to evolve Jewish education and support our educator constituency across all programs and formats. Our Jewish Educator Portal will be an ongoing priority to provide teachers with invaluable content, and a wide variety of forums to exchange ideas no matter where they reside. Our dedicated RootOne team will seek to expand the Israel travel program to an even larger number of teens and families. And we'll bring more insightful conversations with education leaders and change-makers through our podcast series Adapting: The Future of Jewish Education and our Live Online events. 

With other pilot programs in the pipeline, we embrace our mandate now more than ever...to innovate today so Jewish youth can thrive tomorrow.

Thank you to our community of partners and supporters, who share our vision for a vibrant and flourishing future in Jewish education.

Wishing you a happy and healthy New Year.
David Bryfman 
CEO, The Jewish Education Project

Donate now so we can continue this vital work.