What We Do
Applying Jewish wisdom to today's complicated world. 
We believe that Jewish thought, traditions, and values help guide learners of all ages and backgrounds to be the best versions of themselves, even during challenging times. 
The Jewish Education Project inspires and empowers educators to create a vibrant Jewish future. Through leadership training, professional development, and other support for Jewish educators, we empower them to help their students and families thrive. The educators we engage work with students from ages 0 to 18, in early childhood centers, congregations, day schools and yeshivot, in youth programs, and emerging spaces, and come from diverse Jewish backgrounds.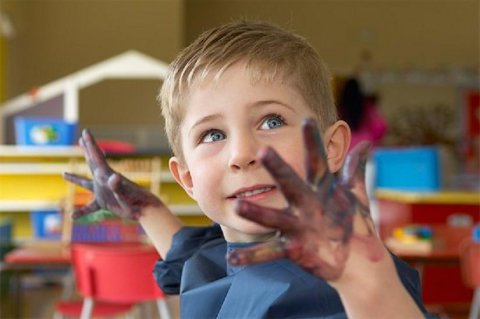 Early Childhood & Family Engagement
By offering high-quality and warm Jewish educational environments, the Jewish community welcomes young children and their families into vibrant Jewish life experiences. Throughout the year, we provide opportunities for early childhood educators to connect with and learn from one another, to explore the evolving interests of young families, and to experiment with cutting edge approaches that meet the needs of the Jewish community's newest members. Together with leaders and providers of early childcare and enrichment programs, we create Jewish early childhood education that is an on-ramp for families' continued Jewish engagement.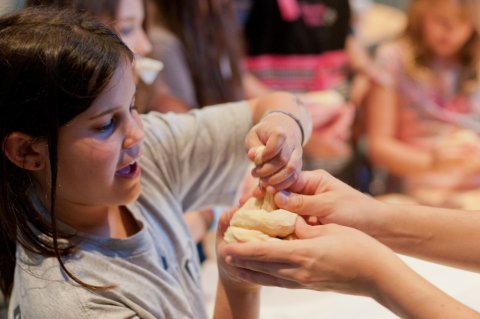 Today in North America, more children receive their Jewish education in congregational learning than anywhere else. Through leadership coaching, peer networks, professional development, and microgrants, our work helps congregational education leaders deliver meaningful, relevant Jewish learning that positively influences the lives of both learners and their families. Together, we're ensuring that Jewish learning remains relevant and meaningful in the 21st century.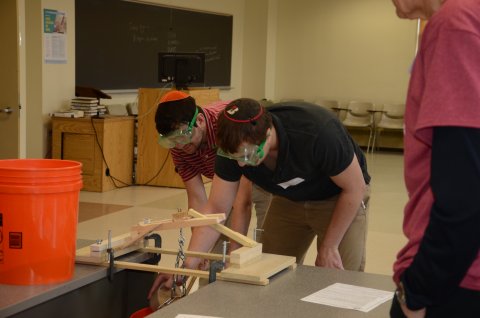 A full-time Jewish education fosters a deep, enduring commitment to Jewish knowledge and values. The Jewish Education Project works closely with principals and educators to deliver excellent and inspiring education that helps all children thrive. We represent Jewish schools' needs and entitlements, annually facilitate millions of federal dollars of professional development and educational resources for day schools and yeshivot. We also support access to exams, as well as access to the USDA Child Nutrition Programs through our School Food Services. Furthermore, our Judaic Studies programs support Day Schools in enhancing their Israel education, Hebrew Language instruction, and developing a focus on Jewish spirituality.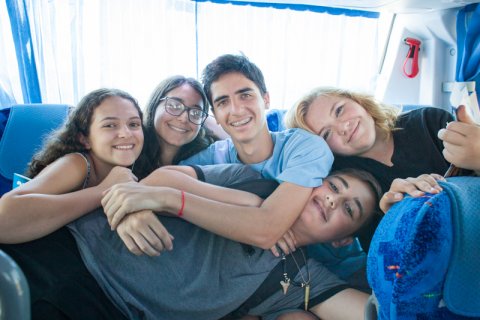 We believe bar/bat mitzvah is an important step, but we also believe it should serve as a launch pad for further Jewish engagement in the teen years. We help create meaningful Jewish experiences for teens, enabling them to discover answers to core questions of adolescence: "Who am I? To Whom and to What am I connected, To whom and for What am I responsible in this world? How can I make a difference in this world?"  Through microgrants, exciting summer programs, and Israel education workshops, our partnerships with leading organizations give educators and youth leaders tools to create inspiring environments that motivate Jewish teens to be their best selves. We also believe that teen engagement is a year round experience and have worked for several years in ensuring that Jewish teens have an opportunity to spend their summers in immersive experiences in Israel and around the country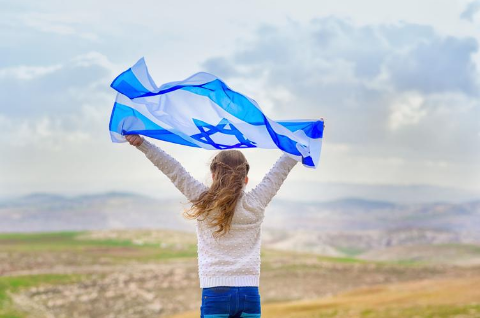 A comprehensive Jewish education that strengthens Jewish identity includes meaningful Israel education that helps every student develop a personal connection to Israel. At the heart of Israel education are Israel educators who are deeply knowledgeable, specifically skilled, and nuanced in their engagement. The Jewish Education Project works with partners to foster a cadre of skilled educators who give learners the space and capacity to understand Israel in all of its complexities, achievements, and struggles. In partnership with The Marcus Foundation, we launched RootOne, our immersive teen travel program which sends thousands of teens to Israel each summer and provides educational components before and after each trip.