2018 Benefit Honorees
BENEFIT HOME | HONOREES | YOUNG PIONEERS | SCROLL OF HONOR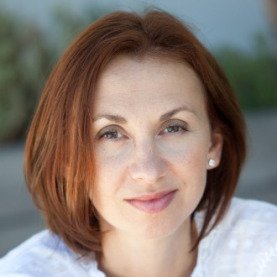 Marcella Kanfer Rolnick, a Founding Director and Chair of Lippman Kanfer Foundation for Living Torah, focuses on creating meaning and value every day through her diverse family enterprise – which includes GOJO, inventor of PURELL® Hand Sanitizer, and an array of early-stage ventures and philanthropic foundations. Marcella is Vice Chair of GOJO with a focus on championing sustainability, innovation, and organizational effectiveness. She co-founded Walnut Ridge Strategic Management Company, provider of management and administration services to select for-profit and nonprofit entities. She attributes the family's organizational successes to "core values that drive us to seek possibilities for making the world better; co-creation & collaboration; getting people, strategy, and culture right; and non-stop learning."
Marcella also serves on a wide variety of for-profit and nonprofit boards, including EP Technology, developer and licensor of non-thermal plasma to solve problems in healthcare and biological sciences; Case Western Reserve University's Fowler Center for Business as an Agent of World Benefit, which advances the scholarship and practice of flourishing enterprise; American Jewish World Service, which is dedicated to ending poverty and realizing human rights in the developing world; and Hannah Senesh Community Day School. Marcella also actively engages in nurturing vibrant Jewish life in her local communities. She holds a Stanford MBA and a BA from Princeton's Woodrow Wilson School of Public & International Affairs. Marcella, along with her husband, three sons, and daughter, resides in Brooklyn, NY; Akron, OH; and Chautauqua, NY.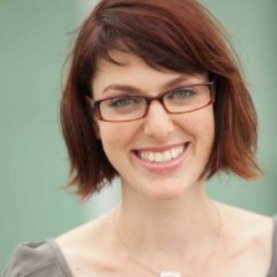 Mamie Kanfer, a Founding Director and Secretary of Lippman Kanfer Foundation for Living Torah, is the Founder and CEO of Meeteor, an early stage venture that combines a unique methodology developed and used by GOJO, inventor of PURELL®, with the ease of cloud technology and human-centered design. Meeteor's products enable individuals, teams and organizations to work smarter (and faster). Prior to founding Meeteor (originally Starling), Mamie consulted with non-profit organizations on staffing and strategic planning. She received an MBA from Stern Graduate School of Business at New York University and a BFA from the Kansas City Art Institute. Mamie is a current board member of Luria Academy and immediate past board chair of InterfaithFamily. She has served on a number of other boards including Moishe House and Slingshot. Mamie, her husband, and two children live in Brooklyn, NY.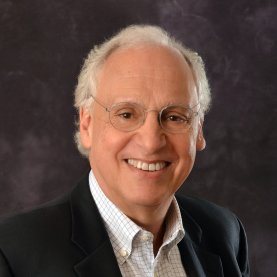 Joseph Kanfer, a Founding Director of Lippman Kanfer Foundation for Living Torah, is Chairman and CEO of GOJO Industries. Headquartered in Akron, Ohio, GOJO is a world leader in the field of hygiene and skin care products for institutional markets and known as the inventor of PURELL® Instant Hand Sanitizer. Joe is also a venture investor in the United States and Israel. He is Chairman of Startvest Partners, which develops biotech startups in Israel.
Joe is active in national Jewish affairs and is the past Chair of JFNA, the coordinating organization of the North American Jewish community, which includes the 155 Jewish communities of North America. He served on the board of the Jewish Agency for Israel and is past Chair of The Jewish Education Service of North America, the Akron Jewish Federation, and The Lippman School. He currently serves as Chair of Honeymoon Israel, a new venture to bring young couples to Israel and foster Jewish community when they return, and on the board of Leading Edge, an alliance dedicated to enrich the leadership pipeline in Jewish nonprofits.
Joe is a member of the Executive Committee of the Greater Akron Chamber Board of Directors. He is the past Chair of Akron Tomorrow and past Vice Chair of The University of Akron Board of Trustees.
He holds a B.S. in Economics from the Wharton School of Finance at the University of Pennsylvania and a J.D. from the University of Michigan Law School. Joe is married with four children and 13 grandchildren.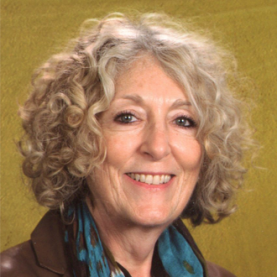 Pamela Kanfer, a Founding Director of Lippman Kanfer Foundation for Living Torah, has spent more than 40 years at The Lippman School, holding numerous lay and professional positions, including school director, general studies and Hebrew teacher, board president and currently educational therapist. As a Dyslexia Specialist, she also maintains a private practice.  She is former treasurer of the Northern Ohio Branch of the International Dyslexia Association, presently serving on their Advisory Board.  She currently serves on the Ohio Legislative Executive Committee, comprised of members from the three Ohio chapters, which is involved in the passing of two Ohio laws: HB-96 involves screening all incoming Kindergarteners to ensure that at-risk students receiver proper instruction and HB-157 which sets up training programs to educate teachers in the field about Dyslexia and how to meet these students' needs in the classroom.  Pam is also a member of the Ohio Board of Regents Task Force, which is working with the Ohio Department of Education to introduce new standards for the teachers of reading at the University level.   She was instrumental in implementing American Sign Language as an official language credit at Revere High School in Richfield, OH.  She is currently part of the instructional staff at Neuhaus, a nonprofit organization that trains teachers in the area of structured literacy.
Pam received her BS in Elementary Education from Miami University, her MS in Elementary Administration from the University of Akron, and her Academic Language Therapy Certification from Southern Methodist University.  She is currently in the PhD. Program at the University of Akron.  She is married with four children and thirteen grandchildren.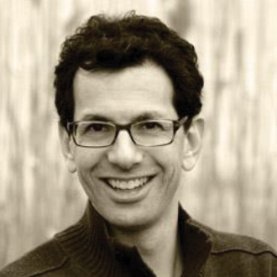 Joshua N. K. Rolnick is a Founding Director of Lippman Kanfer Foundation for Living Torah. His debut short story collection, Pulp and Paper, won the John Simmons Short Fiction Award, selected by Yiyun Li, and was published by the University of Iowa Press. His short stories have also won the Arts & Letters Fiction Prize and the Florida Review Editor's Choice Prize. They have been published in Harvard Review, Western Humanities Review, Bellingham Review, Gulf Coast, and Storyville, and have been nominated for the Pushcart Prize and Best New American Voices.
Rolnick currently teaches fiction writing at the Johns Hopkins M.A. in Writing program as well as at the Sackett Street Writers Workshop in Brooklyn, N.Y. He is president of the Sh'ma Institute, which publishes Sh'ma, a journal of Jewish ideas. He has previously worked as a reporter or editor for publications including the Associated Press, Congressional Quarterly, Moment, and the Stanford Social Innovation Review. Rolnick holds an MFA from the Iowa Writers' Workshop, an MA in Writing from Johns Hopkins University, and an MA in international history from the London School of Economics. He is a member of the board of directors of the Jewish Telegraphic Agency. He lives in Brooklyn with his wife and four children.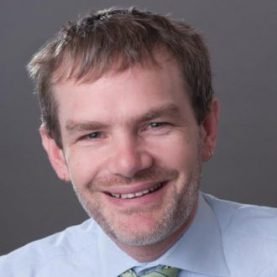 Aaron Dorfman, President of Lippman Kanfer Foundation for Living Torah, is a lifelong educator, problem-solver, and social justice activist. Most recently, he worked with Encore.org to develop a campaign to mobilize older adults to help children, and, immediately before that, with a consortium of education-reform organizations to re-invent high school as part of XQ: The Super School Challenge.
Aaron spent 10 years as part of the leadership team at American Jewish World Service (AJWS), organizing and mobilizing American Jews to channel their philanthropy, volunteer time, and political power to support global human rights. Prior to joining AJWS, Aaron spent nine years designing and implementing informal education programs at Temple Isaiah, a synagogue in the San Francisco Bay Area.
Aaron was a founding board member of Repair the World, a nonprofit committed to promoting service in the Jewish community, and currently sits on the board of Coney Island Prep, an innovative charter school in South Brooklyn.
Aaron holds a BA from the University of Wisconsin and an MPP from the Harvard Kennedy School and lives in Brooklyn with his wife Talia and his daughters Oren, Sela, and Dami.
Deborah Friedman is Chief Officer for Institutional Advancement at The Jewish Education Project, the product of the merger of the Board of Jewish Education of Greater New York and of SAJES, where she served as Executive Director for fifteen years. Her portfolio includes building out the agency's fundraising capacity, Board governance and development, marketing, and regional development.
Deb's initial interaction with Jewish informal education as a teen inspired her to seek a career in Jewish communal work. She received her education at Long Island University and New York University. Previously, Deb was Executive Director of the Solomon Schechter Day School of Nassau County. She has served on the Executive Board of ADCA – the Association of Central Agencies, the Federation Agency Executive Committee of UJA-Federation of New York, the National Board of License and the National Youth Commission of United Synagogue of Conservative Judaism. Throughout her 40-year career, Deb has embraced every opportunity to encourage and support young adults working in Jewish education or Jewish communal service.
Deb and her husband, Mark, are the parents of Avi (Dr. Amy Goldstein) and Rabbi Elana (Jamie Rincker), both involved in Jewish community work, and the proud grandparents of Noa, Natan, and Eva.