Early Childhood & Family Engagement
By offering a high-quality Jewish educational environment that is both warm and welcoming, the Jewish community can inspire young children and their families to experience vibrant Jewish lives. Throughout the year, we provide opportunities for educators to connect with one another, to learn about the evolving needs of families, and to develop cutting edge approaches that meet the needs of the Jewish community's newest members. Together with leaders and providers of early childcare and enrichment programs, we're rewarding changes that help make this vision a reality.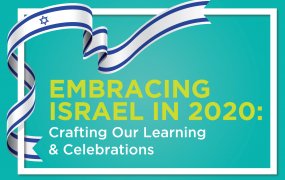 Temple EmanuEl, 1 East 65th St, New York New York 10065
Want to have your answer ready when you're asked: "What are you doing for Yom HaAtzma'ut this year?"
Latest News from Early Childhood & Family Engagement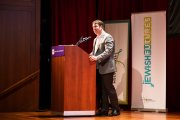 It is our obligation today not to hide from the tough questions and challenges that lie before us. It is our opportunity and responsibility today to engage in the necessary discussions that are critical today.