Early Childhood & Family Engagement
By offering a high-quality Jewish educational environment that is both warm and welcoming, the Jewish community can inspire young children and their families to experience vibrant Jewish lives. Throughout the year, we provide opportunities for educators to connect with one another, to learn about the evolving needs of families, and to develop cutting edge approaches that meet the needs of the Jewish community's newest members. Together with leaders and providers of early childcare and enrichment programs, we're rewarding changes that help make this vision a reality.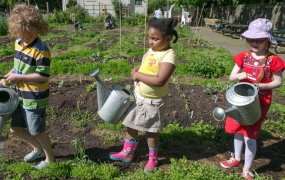 Brooklyn Botanic Garden, 990 Washington Avenue , New York, Brooklyn 11225
We are combining our successful In-site-ful Journey site visit format for early childhood professionals with this special teacher workshop opportunity at the Brooklyn Botanic Garden.
Latest News from Early Childhood & Family Engagement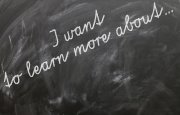 Summer is here! Are you looking to improve your educational technology skills? We've put together a list of conferences, workshops, and online courses worth attending this summer.