Today in North America, congregational learning is where the largest number of Jewish children receive their Jewish education. Through leadership coaching, peer networks and microgrants, our work helps local clergy and education directors respond to some of the greatest challenges facing today's learners and families. Together, we're ensuring that Jewish learning remains relevant and meaningful in the 21st century.
11
Feb
10:00 AM - 2:00 PM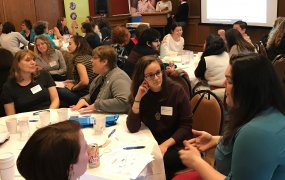 Westchester Jewish Center, 175 Rockland Avenue, Mamaroneck New York 10543
Family engagement professionals are invited to join us for an inspiring and informative day of learning in partnership with PJ Library in New York exploring relational engagement, meeting families
Latest News from Congregational Learning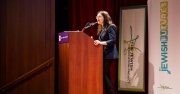 Over 300 Jewish educators from across North America learned tools and skills to help their students thrive in an era of rising anti-Semitism.