Today in North America, congregational learning is where the largest number of Jewish children receive their Jewish education. Through leadership coaching, peer networks and microgrants, our work helps local clergy and education directors respond to some of the greatest challenges facing today's learners and families. Together, we're ensuring that Jewish learning remains relevant and meaningful in the 21st century.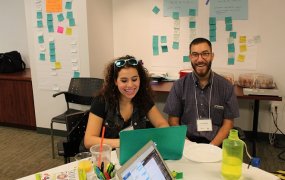 The Jewish Education Project , 520 8th Avenue, 15th Floor, New York, New York 10018
How might we build Jewish educational experiences that help learners thrive? Join UpStart and partner with colleagues from the realms of day school, congregational learning, and independent after-school programs, for an engaging, hands-on Design Lab to answer this shared challenge. Participants will have a chance to win one-on-one coaching to bring their idea to life.
Latest News from Congregational Learning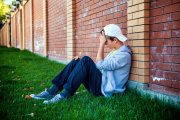 Today, campers and young adults come to camp with emotional baggage that pose serious challenges and we, the professionals, must respond.