Meaningful Jewish life doesn't end with a Bar/Bat Mitzvah. We're invested in creating meaningful Jewish experiences that help teens mature into the people that they are supposed to be. Through microgrants, exciting new summer programs, and Israel education workshops, our partnerships with leading organizations give educators and youth leaders the tools they need to create inspiring environments that motivate Jewish teens to be their best selves.
23
Oct
9:30 AM - 12:30 PM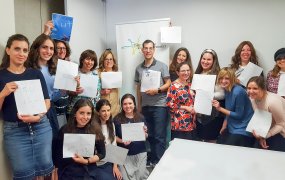 The Jewish Education Project,, 520 8th Avenue, 15th Floor, New York, New York 10018
REGISTER This summer, the second cohort of Responsive Classroom for K-8 teachers was completed with rave reviews from those who attended. A third cohort, funded by Title IIA, will be offered during th
Latest News from Teen Engagement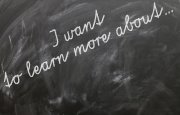 Summer is here! Are you looking to improve your educational technology skills? We've put together a list of conferences, workshops, and online courses worth attending this summer.