Meaningful Jewish life doesn't end with a Bar/Bat Mitzvah. We're invested in creating meaningful Jewish experiences that help teens mature into the people that they are supposed to be. Through microgrants, exciting new summer programs, and Israel education workshops, our partnerships with leading organizations give educators and youth leaders the tools they need to create inspiring environments that motivate Jewish teens to be their best selves.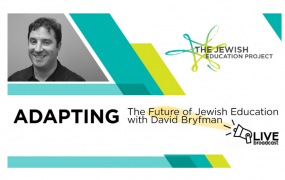 Online Broadcast, New York New York 10018
Miriam Heller Stern, National Director of the School of Education and Associate Professor at HUC-JIR, joins David Bryfman on the June 3, 2020 episode of Adapting: The Future of Jewish Education.
Latest News from Teen Engagement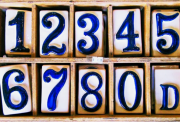 Tonight we mark the end of the counting of the 49 days of the Omer, the time between Passover and Shavuot. Today is also the 84th day since I last stepped into The Jewish Education Project's office. The New York Times this past weekend informed us...