A full-time Jewish education is a vital method to foster commitment to Jewish knowledge and values. By working with principals and forward-thinking educators to improve their leadership skills, integrate technology and measure their success, we strive to provide an excellent education – Jewish and secular – to students of all backgrounds, beliefs and abilities.
The Jewish Education Project, 520 8th Avenue, 15th Floor, New York, new york 10018
Register Cost: $125 See the rest of the summer day school workshops here. This workshop is open to General Studies teachers only. Registration for the Elementary Track is now closed. Please email Elan
Latest News from Day Schools & Yeshivas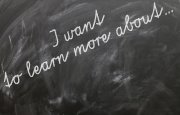 Summer is here! Are you looking to improve your educational technology skills? We've put together a list of conferences, workshops, and online courses worth attending this summer.