2018 Annual Yeshiva Day School Day Of Learning: Presenters
THE ART AND SCIENCE OF PEDAGOGY
EVENT HOME | WORKSHOPS | PRESENTERS
---

Karen Bayer (ICLE)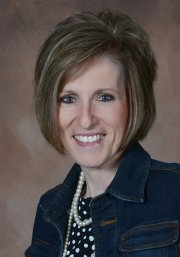 Karen Bayer has served for over two decades as a parent volunteer, paraprofessional, teacher, assistant principal, and principal at the elementary and middle school levels—in both rural and urban districts. She has enjoyed watching students evolve and improve, both academically and behaviorally.
Named Administrator of the Year by the Texas Classroom Teachers Association for the State of Texas for the 2009-2010 school year; having both an elementary and middle school campus featured in professional development videos created by the University of Texas at Austin; having a middle school campus featured in Mark Sanborn's book, Fred 2.0; serving pre-service teachers as an adjunct professor at Wayland Baptist University; and sharing strategies and techniques with fellow educators via local and state committee membership as well as local, regional, state, and national conference presentation opportunities, Karen is excited to meet and work with you to collaboratively consider how the use of Daggett's System for Effective Instruction, coupled with other of Daggett's common-sense, instantly implemented, powerfully-positive tools could impact your service to others.

Rabbi Yechiel Benari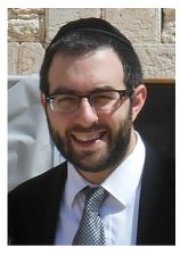 A full-time Pharmacist by trade, Rabbi Benari has spearheaded a number of successful school and community-wide projects for young and old alike. This Tefillah Curriculum is his newest and the teachers, principals, parents, and children are enjoying it extensively. After a much-applauded 4 year pilot program, the curriculum is primed and ready for Jewish Day Schools across the globe.


Ditza Berger
Dr. Ditza Berger received her PhD from the City University of New York in the field of Educational Psychology. She is a New York State Licensed Psychologist, and a Certified School Psychologist. She is a member of the guidance and wellness team at Lander College for Women where she also serves as a faculty advisor for the Department of Psychology. She is founder and director of Psychological Evaluation and Remediation Services in Cedarhurst, and serves as Psychologist at Camp Sternberg where she provides ongoing staff training and supervision.

Alissa Braddy (ICLE)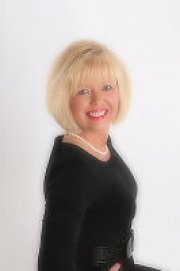 Alisa H. Braddy is founder of Inspire and Engage Consulting Services, an educational consulting agency based in South Carolina. She is a highly regarded international educational consultant and keynote speaker for preschool through high school institutions and organizations. Her organization has conducted workshops in many school districts on brain research, teaching and reaching through Common Core State Standards, instructional skills, boys and learning, classroom management, effective literacy instruction, differentiated instruction, 21st century learning skills, and numerous others at the elementary, secondary, and university levels. She has made presentations at national conventions and educational organizations and has served as a consultant to regional and local school districts across the U.S. and Canada. A former primary, elementary, and high school teacher, Alisa was a literacy specialist and instructional coach in Horry County, South Carolina before she left to dedicate her full-time attention to educational consulting. Additionally, Alisa serves as a consultant for the International Center for Leadership in Education, a consultant for Scholastic Achievement Partners, and a Senior Consultant for The Center for Effective Teaching and Learning. Dr. Margarita Frommert, Superintendent of Curriculum and Instruction for Northern Allen Park Public Schools in Detroit, MI, articulates it best: "Throughout her tenure, Alisa has offered much direction and leadership in the areas of curriculum integration and alignment. She has also taught and modeled instructional strategies that are based on the brain science and has served as a coach to all of our teachers and administrators. She is a gifted presenter, offering the latest in brain research, and modeling strategies teachers can use the next day. Alisa is an enlightened and passionate educator and leader who manages, organizes, and develops the capabilities of students, teachers and parents. Alisa possesses the interpersonal skills needed to work on teams collaboratively and to lead them.
Ilene Cohn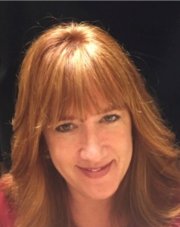 Ilene Cohn is a national literacy consultant that has over 10 years of elementary school teaching experience on Long Island using balanced literacy strategies and was trained at Teachers College Reading and Writing Project at Columbia University. She has also worked as both a Literacy Coach, and Reading Coordinator. She has been consulting nationally for the past 14 years, providing literacy consulting services, specializing in the areas of reading and writing for public and private schools in elementary and middle schools. She has also presented at numerous local and state literacy conferences across the country.
She has a Masters in Reading from C.W. Post Long Island University and her School Administration Supervisors license from Hofstra University. Ilene recently wrote units of study for students in grades 4 and 5 entitled, "How Writers Work: Launching a Writer's Workshop" for Schoolwide, Inc.
Tatyana Dvorkin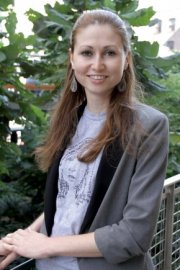 Tatyana Dvorkin has over 10 years of experience in various areas of the education field having taught in the classroom, designed educational games and software, and provided technology integration support and curriculum design at a private PreK-12 school in Manhattan. She earned an M.A. in Instructional Technology and Media from Teachers College, Columbia University where she did research on the use of games and social media for literacy development.
Rabbi Shmuel Feld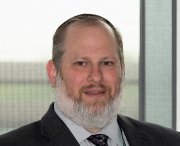 Rabbi Shmuel Feld is the founding director of the Jewish Education Innovation Challenge (JEIC), working to radically improve the quality of Jewish education in day schools. In his 25 years in Jewish education, he has served as a teacher, instructional leader and principal. He brings a practical and visionary lens to educational innovation based on his many professional experiences outside of schools including inventing and implementing a summer science curriculum for under performing elementary students in Pawtucket, RI to running and reporting on field training exercises for the U.S. Public Health Service.
Rabbi Yehuda Fogel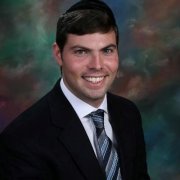 Rabbi Fogel has worked in the field of Jewish Education and mental health for more than a decade serving in various capacities from classroom teacher, guidance counselor to school administrator. He currently serves as the Associate Principal of the Middle School Judaic, Studies at The Hebrew Academy of Long Beach. Rabbi Fogel graduated with his MA in Educational Psychology from Columbia University. While at Columbia, he served as the Program Ambassador of the Counseling and Clinical Psychology Department and was a member of a Clinical Psychology research team. He also has researched and published in diverse areas, such as pathways to religious and spiritual development in adolescence, specifically pertaining to depression, attachment, addiction, and post-traumatic growth. He continued his studies at the Harvard University Principals' Center Art of Leadership Program and completed his Certificate in Advanced Education Leadership. Rabbi Fogel also graduated the Consortium of Jewish Day Schools Principals' Training Institute.
Rachel Haddad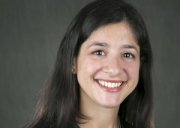 Rachel Haddad is a licensed psychologist and Director of Neuropsychological Assessment and Educational Support at CBC. She specializes in neuropsychological and diagnostic assessment of preschoolers, children, adolescents and adults. Dr. Haddad received her bachelor's degree from Cornell University and her doctorate in clinical psychology from the Ferkauf Graduate School of Psychology of Yeshiva University. She completed her predoctoral internship at the Rusk Institute of Rehabilitation Medicine at NYU before obtaining a post-doctoral fellowship in pediatric neuropsychological assessment and cognitive remediation. Dr. Haddad has worked in a range of clinical settings; including outpatient clinics, inpatient settings, schools, early childhood agencies, and private group practices.
Chanie Hurwitz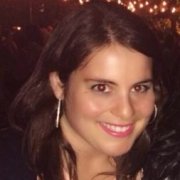 Chanie Hurwitz works with principals and teachers to deepen math content knowledge and improve math instruction in K-8 classrooms. She coaches teachers to teach for understanding and to develop their students' innate number sense. Chanie believes that every student and teacher can develop math confidence and be a successful learner of mathematics.
Kim Marshall
Kim Marshall began his career in 1969 teaching sixth graders in a Boston middle school. He used "learning stations" with some success, wrote curriculum materials for his students, gave workshops for teachers in the Boston area, and began to write articles on classroom and school innovation).
During Boston's desegregation crisis in the mid-1970's, Kim became increasingly involved in schoolwide change efforts, delved into the new research on effective urban schools, and eventually went to graduate school for a year to prepare to become a principal.
But a 1980 Massachusetts tax-cutting referendum closed 27 Boston schools, and Kim found himself in the district's central office, first as a policy advisor and speechwriter for Superintendent Robert Spillane, then leading a team that wrote new curriculum objectives for the district, and finally serving as director of curriculum and then of planning.
In 1987, Kim finally got his wish and was made a principal. As leader of the Mather Elementary School for the next 15 years, Kim and his colleagues brought about significant improvements in student achievement, teacher effectiveness, and the quality of the curriculum. The school also had a gala celebration of its 350th anniversary - the Mather, established in 1639, is the oldest elementary school in the nation.
Kim now works with New Leaders (www.newleaders.org), a non-profit that recruits, trains, and supports urban school leaders, coaching principals in New York City. He also gives workshops and courses to aspiring and practicing school leaders around the country, with a special focus on teacher supervision and evaluation, time management, curriculum unit design, differentiation, and effective use of during-the-year student assessments.
Kim and his wife, Rhoda Schneider, have two children - a daughter teaching humanities in a Boston secondary school and a son teaching high-school history in Seattle.
Rabbi David Saltzman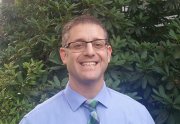 For more than 20 years, David Saltzman has been involved in Jewish education in a number of capacities. David taught 5th - 8th grade for 12 years, worked in camps as head counselor and director, and is enjoying his 12th year as the Maimonides Elementary School Principal. David received ordination and his Master's in Education from Yeshiva University and his dissertation is on the topic of Hebrew reading comprehension.
Rachel Schuh
Rachel Schuh has been teaching Limudei Kodesh for several years. Additionally, she has spent time in school across the country and Canada to help teachers implement the L'havin U'lehaskil Chumash curriculum. Because each classroom is unique, Rachel spends time working with teachers to plan lessons and strategize different approaches in their classrooms.
Etti Siegel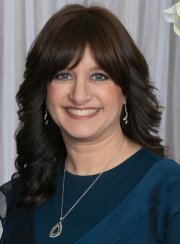 Mrs. Etti Siegel holds a MS in Teaching and Learning/Educational Leadership and brings sound teaching advice to her audiences culled from her over 30 years of teaching and administrative experience. Etti spent four years as an Adjunct Professor at Aspen University and is now an Adjunct at Concordia College of NY. She is a coach and educational consultant for Catapult Learning, is a sought after mentor and workshop presenter around the country, and a popular presenter for Sayan (a teacher-mentoring program), Yachad/OU, Hidden Sparks, and the Consortium of Jewish Day Schools.

Liz Slade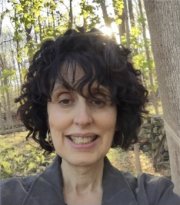 Liz Slade has worked in the fields of education and child development for over thirty years. She has been a classroom teacher, child development consultant, special education teacher and educational therapist. She attended the Bank Street Graduate School of Education and received training as an educational therapist through the St. Luke's Hospital Department of Child Psychiatry and the Jewish Board of Family and Children's Services. She subsequently taught in therapeutic nursery schools affiliated with both agencies. She received post-graduate training through the Educational Institute for Learning and Research. She has provided child development consultation to schools and families, as well as IBM Research. Liz worked as an elementary classroom teacher in the Mamaroneck NY public schools for over 23 years. About ten years ago, she began exploring the uses of mindfulness based practices within her classroom. She was so moved by the impact, that she began training with a range of leaders in the field. She has studied with the Inner Resilience Program, Mindful Schools, the Mindful Education Institute, Daniel Rechtschaffen, Call to Care and Little Flower Yoga. She has worked as a mindful teaching consultant for the Inner Resilience Program, Call to Care and Little Flower. In 2011, Liz spearheaded an SEL and mindfulness initiative in her elementary school that became a district-wide initiative. Since that time, she has served as a teacher-leader, trainer and advisor to the district's mindfulness and SEL endeavors. As of July 2018, Liz retired from classroom teaching to devote herself more fully to supporting the integration of mindfulness and SEL within schools, communities and families. She continues to work with Mamaroneck in an consultative capacity. She is especially committed to celebrating the ways that teachers and families bring this work to life in their own homes and classrooms.
David Wells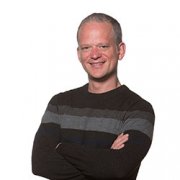 David Wells, Director of Maker Programming, is responsible for all programming and activities in NYSCI's Maker Space. He oversees the design and implementation of maker-related programs which engage families, students, and visitors of all ages. He also works with formal and informal educators to create and implement maker activities and maker spaces in their setting. A self-proclaimed "maker of things", David also designs sight specific interactive art installations using discarded technology, audio experimentation, and digital media to create an interesting yet whimsical experience for his viewers. During his time at NYSCI, he has worked on a wide variety of projects including designing exhibits for the Early Childhood space, developing emergent curriculum for educational programming and creating educational videos for teachers and students. He received his B.F.A. from F.I.T. and a Masters in Museum Education from Bank Street.
Denise White (ICLE)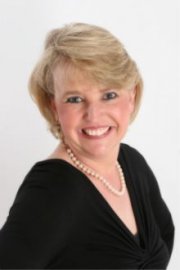 Denise White has been in education for more than twenty years, working at both the elementary and secondary levels. Since 2003, she has worked as an educational consultant, designing and delivering trainings for teachers all over the United States and in Canada. Her work has included providing professional development and support in the implementation of the Rigor/Relevance Framework, strategies for teaching literacy, implementation of the Common Core State Standards (K-12), and designing rigorous performance tasks. Denise has also provided job-embedded coaching to teachers throughout the country. Her experience includes work in Richland One School District in Columbia, South Carolina and the East Cleveland Public Schools where she has provided comprehensive trainings in the Rigor/Relevance Framework, Common Core State Standards, and effective literacy instruction. She has also provided extensive professional development to the Brooklyn Diocese in understanding the Common Core State Standards and the implementation of effective strategies for teaching literacy and mathematics.
While working in Tulsa Public Schools, Denise has designed and implemented curriculum for a middle school integrated Language Arts/Social Studies class and developed a remedial reading program for middle school students who did not pass the state reading test. When she served as an instructional coach for the school district, she received recognition for her work helping teachers use data to drive their instruction and training them in strategies to differentiate instruction and increase learner engagement. She also worked with groups of teachers to unpack the standards they taught and design lessons and assessments for each. Denise holds a Bachelor of Science in Elementary Education and a Master of Science in Educational Technology. She holds a teaching certificate in the state of Oklahoma and is highly qualified in the areas of elementary education, Language Arts (6-8), Social Studies (6-8), and Reading (6-8).
Marilyn Zecher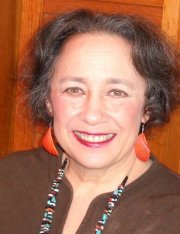 A nationally certified Academic Language Therapist and former classroom/demonstration teacher, Ms Zecher is a specialist in applying multisensory Orton-Gillingham based strategies to a variety of content areas. She trains nationally for The Multisensory Training Institute of the nonprofit Atlantic Seaboard Dyslexia Education Center in Rockville MD and is a part time instructor at Loyola University, Baltimore. A frequent presenter at regional and national conferences including IDA, LDA, & NCTM, Ms Zecher specializes in evidence based methods and interventions for all students but which are especially effective with students with learning difficulties in the fields of mathematics, written language and study skills. Her presentations incorporate O-G strategies, the principles of UDL, and recommendations from NCTM, The What Works Clearinghouse and the Common Core State Standards. She developed the Multisensory Math Program and graduate level math methods courses for which she is the instructor. She also gives professional development workshops on multisensory applications in math, written language and study skills. She maintains a private practice supporting older students who have dyslexia and related learning differences in Rockville, Maryland.