2019 Annual Yeshiva Day School Day Of Learning: Presenters
THE CULTURE OF LEADERSHIP
EVENT HOME | WORKSHOPS | PRESENTERS
---
john almarode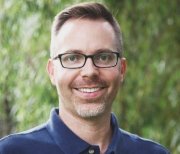 John Almarode, PhD, is the Sarah Miller Luck Endowed Professor of Education in the College of Education and Co-Director of the Center for STEM Education and Outreach at James Madison University. He began his career teaching mathematics and science to a wide range of students and now works with pre-service teachers while pursuing research in educational neuroscience and student engagement in STEM disciplines. He is co-editor of the Teacher Educator's Journal and author of Captivate, Activate and Invigorate the Student Brain in Science and Math, Grades 6-12 (2013).
miriam amsel
Miriam Amsel has been the general studies principal at Tiferes Bnos for the past 16 years. Tiferes Bnos is a PBL school where students immerse themselves in rigorous thinking and research in order to plan, execute and document their unique projects.  
The school has been the recipient of numerous grants from the Covenant Foundation for its impactful work in professional development as well as project-based learning. Miriam frequently facilitates workshops in a wide range of educational arenas.

 
arielle aronoff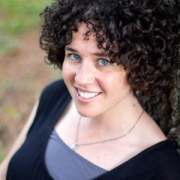 In her role, Arielle manages the children's programming during retreats at Isabella Freedman. She supports and trains seasonal Teva educators and leads immersive, experiential education programs for youth and adults alike in the forests and fields of Isabella Freedman Jewish Retreat Center. Before coming to Hazon, Arielle worked as a baker, outdoor educator, farmer, healthy school food advocate, and youth job training mentor. Arielle is a current participant in the Kohenet Priestess Training Institute, and an alumna of Kibbutz Lotan: Center for Creative Ecology.
jaime bissa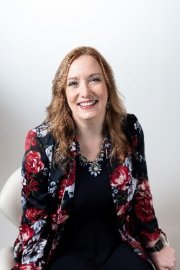 Jaime currently serves as a senior education consultant for ICLE. She is a former teacher, administrator, curriculum coordinator, and university instructor certified in teaching in online and blended learning environments. Her diverse professional background provides her with critical knowledge and skills for supporting a broad range of education practitioners.

 
diana bloom
Productivity and Efficiency Coach Diana Bloom travels throughout the United States teaching take-away actionable systems to achieve higher productivity and efficiency in all areas of an organization. Diana grew up in Rockville Centre, Long Island and graduated from Binghamton University with a BA in Judaic Studies. Diana earned her Master of Arts degree in Jewish History from NYU where she attended as a Fellow of the Skirball Center.


 
dr. christine coleman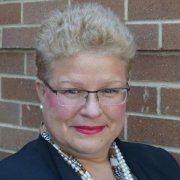 Dr. Christine Coleman is the Director of IT & N-12 Instructional Technology at the Yeshivah of Flatbush Jewish Day School in Brooklyn, NY.  She with her collaborator, Rabbi Krainess, Director of Educational Technology at at the Yeshivah of Flatbush Jewish Day School in Brooklyn, NY  have developed, designed and implemented the ST2EM (Science, Technology, Torah, Engineering, Math) Framework for Grade 1-8 and ST2EM professional development program. ​
eliza dragowski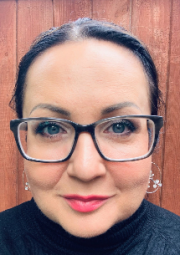 Eliza Dragowski is a psychologist, licensed in New York State.  She studied and earned her doctoral degree at New York University. Currently, she holds the position of a tenured, Associate Professor in the Graduate School Psychologist Program in the School Psychology, Counseling, and Leadership Department at Brooklyn College, City University of New York.  She also maintains a part-time private practice of child, adolescent and family psychotherapy in Scarsdale, New York.
Rabbi Shmuel Feld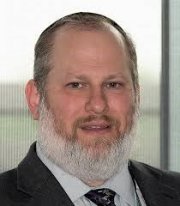 Rabbi Shmuel Feld is the founding director of the Jewish Education Innovation Challenge (JEIC), working to radically improve the quality of Jewish education in day schools. In his 25 years in Jewish education, he has served as a teacher, instructional leader, and principal. He brings a practical and visionary lens to educational innovation based on his many professional experiences outside of schools, including running field training for the U.S. Public Health Service.
joan freedman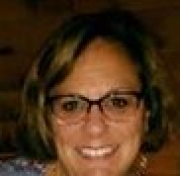 Joan is a creative, passionate, and experienced educator, working to modernize education and to help create project-based, inquiry-driven learning experiences for students that are fueled by curiosity, deep and meaningful learning, and successful skill acquisition. She believes that to advance excellence in education for each child, we must offer content-rich curriculum, ask questions that will lead to deep thinking, and unlock the talents which lie in each teacher and student. If we believe that the purpose of education is to build the learner's knowledge and capacity, then any decisions in an educational environment must have the student at the center.
erin hill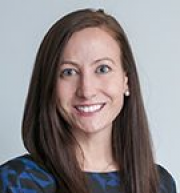 Dr. Erin Hill is a clinical psychologist at the Think:Kids program at Massachusetts General Hospital. Dr. Hill has extensive experience working with children in school, residential, and outpatient settings.

 

elizabeth imende-cooney
With over a decade of experience in her field, Elizabeth Imende-Cooney has led over 2000 educators and administrators in professional development workshops and graduate courses. Elizabeth earned her Ed.M from Harvard University with a dual focus in Adult Development and Teaching & Learning; she has teaching experience at the high school, middle school and university levels.   Elizabeth has trained teachers in the US, Asia, Europe and Africa in the use of the UbD curriculum planning framework.
gitta jaroslawicz-neufeld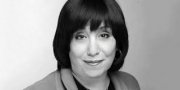 Gitta Jaroslawicz-Neufeld is the Program Coordinator for the Herzog/SRC/AFSEL collaborative program for advanced training in Tanakh teaching. She was the Director of Education of the Allegra Franco School of Educational Leadership  and Director of Pedagogy for the Sephardic Rabbinical College.  The innovative Herzog program is a two-year program which delivers instruction in a blended learning model through a variety of modalities: frontal instruction in intensive seminars, on-line synchronous and asynchronous classes, informal study groups, independent study modules, touring in Israel "Tanakh baYad," (with debriefs on pedagogy) and participation in the Yemei Iyun BeTanakh, with special sessions for the cohort.  Gitta received the prestigious Covenant Foundation Award for Excellence in Education in 2012.
rabbi yona krainess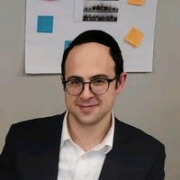 Rabbi Yona Krainess currently serves as the Director of Educational Technology at the Yeshivah of Flatbush. There, he oversees a team of Integration Specialists, trains staff and students in the school's educational initiatives, organizes and oversees a robust summer PD for 200 staff members, and manages the SIS. He received rabbinic ordination at Yeshivat HaNegev in Netivot, Israel and holds an M.S. in Speech and Language Pathology from Touro College. He's a Google Certified Trainer, Certified in Smart Notebook and a Common Sense Media Educator. He is currently enrolled in the School Building Leadership Program at Brooklyn College. He is passionate about helping equip our children with tools that they'll need for the future in both Torah and General studies.
denise lowe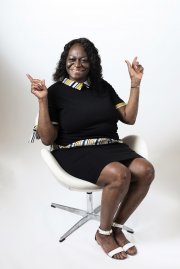 Denise Lowe has been an educator for over 40 years and has held positions from teacher to school superintendent and school board member. She has a documented proven record of success in increasing student learning in all of her positions held.
meir mark
Rabbi Meir S. Mark coordinates Ohel's School Based Mental Health Services and their Teacher Training Program in Mental Health. He is currently developing a manual for teachers of sixth grade students transitioning into Middle School and will be training high students to recognize mental health distress and substance misuse in their peers.

 
dovi nadel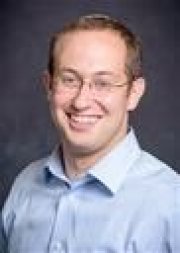 Rabbi Dovi Nadel has been the Coordinator of the Chidon Ha'Tanach since  2015. In addition to running the US Chidon, Dovi is on the faculty of the SAR High School. He has a Master's degree in Bible at YU-Revel and received his ordination at YU-RIETS. For three consecutive summers he served as a Rosh Chinuch (Head of Education Staff) at Camp Stone in Sugar Grove, Pennsylvania.

 
Lindsey newman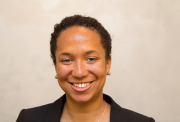 Lindsey Newman is the Director of Community Engagement at Be'chol Lashon. She received her B.S. in Industrial and Labor Relations from Cornell University. Previously to joining Be'chol Lashon Lindsey worked in the fields of women's rights advocacy and early childhood education, and has dedicated herself to inclusion and diversity in the Jewish community for over a decade. Lindsey participated in the 2016 Selah Leadership Cohort and was a 2018 Fellow of the Ruskay Institute for Jewish Professional Leadership. Lindsey currently splits her time between two of the best cities in the world, San Francisco and New York.
polly patrick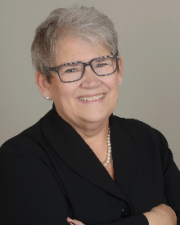 Polly Patrick, author, teacher, and consultant, is passionate to engage all members of a school community to stay focused on learning.  Currently, Polly works as a Senior Instructional and Leadership Consultant at ICLE in school improvement,  collective efficacy and collaboration, literacy, thinking and learning as it drives instructional practices.  Polly previously worked in Minnetonka, Minnesota as a classroom teacher, Instructional Coach, and New Teacher Specialist; she also served as an Adjunct Instructor in education for 25 years at the University of St. Thomas guiding both pre-service teachers and current teachers earning their graduate degrees.  Polly's favorite professional experiences involve collaborating to improve student learning.
Rebecca ruberg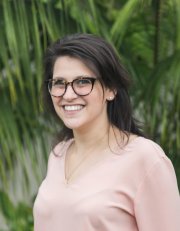 Rebecca Ruberg serves as a Teen Education and Engagement consultant, and has previously held a number of positions focused on engaging teens and young adults in meaningful Jewish experiences. Prior to this role, she served as an Associate Program Officer for Legacy Heritage Fund and the Nachshon Project, and the Area Director for the NY/CT region of Jewish Student Connection. Rebecca received her MA from the Hornstein Program for Jewish Professional Leadership at Brandeis University and concentrated her studies in informal Jewish education and engagement. She additionally holds a certificate in Jewish Philanthropy from the Wurzweiler School of Social Work at Yeshiva University, and a BA in Psychology and Near Eastern and Judaic Studies (NEJS) from Brandeis University. She currently resides in Closter, NJ with her husband, Rabbi Jeremy Ruberg, her daughter Aliza and her dog, Caleb the Kelev.
 

nicole waicunas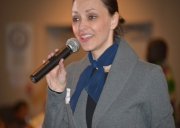 Nicole Waicunas is the Schoolwide Enrichment Outreach Coordinator for the Renzulli Center for Creativity, Gifted Education, and Talent Development at the University of Connecticut. She travels the world, working with administrators, teachers, parents, students, and communities to enable them to understand the power of the SEM and the potential that can be found in every child.
 

yali werzberger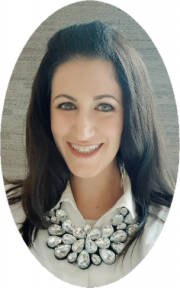 Dr. Yali Werzberger has been working in Jewish Education for over a decade. She is a licensed psychologist and has conducted research on positive psychology and on interventions that promote growth and well-being. Yali is the founder and owner of Hagshama Consulting (hagshamaconsulting.com), where she provides both consultation and therapy to individuals, families and organizations. Dr. Werzberger is also the Director of Guidance and Pupil Personnel Services at HAFTR Middle School, where she has implemented innovative social and emotional programming, as well as a faculty member at Touro College and Queens College.
tikvah wiener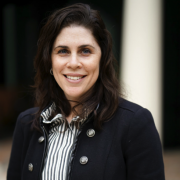 Tikvah is the Head of School of The Idea School and Institute, a Jewish co-ed, interdisciplinary, project-based learning high school in Tenafly, NJ. She's been in Jewish education for over 23 years and in progressive education for a decade.